Price Ainsworth


Price Ainsworth is a trial lawyer in Austin, Texas. A graduate of Texas Tech University (summa cum laude 1981) and The University of Texas School of Law (1984), he has been practicing law for more than 30 years. He primarily represents personal injury clients and has been Board Certified in personal injury trial law by the Texas Board of Legal Specialization since 1991. He has been consistently recognized as a "Super Lawyer" by Texas Monthly Magazine beginning in 2003, and Mr. Ainsworth is an Advocate in the American Board of Trial Advocates. While he has co-authored numerous law journal articles and frequently presents papers he has written at continuing legal education conferences and seminars, A Minor Fall is his first foray into published fiction. He and his wife of 27 years have two adult sons that visit them on occasion and an old bird dog whose eyesight is fading but whose nose is still strong enough to find her food bowl.
James A. Alexander & Mark W. Hordes
James A. Alexander, EdD, is a services thought leader and the premier researcher, writer and speaker on the topic of professional services strategy. He has authored or coauthored dozens of articles, white papers and research reports, as well as the highly acclaimed book The Knowledge-Based Organization.
Dr. Alexander has taught at major universities both in the U.S. and Mexico, and is currently an adjunct professor in the University of Maryland's graduate college. He was recently selected as the U.S. Department of Commerce's e-business subject-matter expert for President Bush's Inter-American E-Business Fellowship Program. Furthermore, he is a trusted advisor and executive coach to many senior executives of leading services organizations, helping them navigate the journey from business-as-usual to business-as-exceptional.
Mark W. Hordes is an internationally recognized professional services expert, author, seminar leader and consultant who has presented at over 250 conferences and events. He has a wealth of relevant and practical experience, having held executive leadership and marketing roles with exemplar organizations.
A prolific writer known for the practical application of his work, Mark has authored dozens of business publications. Along with his partner, Jim Alexander, he publishes a regular column for AFSMI's Sbusiness Journal and is a regular contributor to the Professional Services Leadership Report.
Learn more about James Alexander and Mark Hordes at www.alexanderconsultingsbiz.com
Dorriah Rogers
Dorriah Rogers began her career in the engineering and advanced technology industry in the late 1990s. She founded her consulting firm in 2003, and brings almost 20 years of unique experience providing guidance to numerous Fortune 100 and 500 organizations throughout North America. She specializes in identifying and solving issues affecting efficiency, productivity and profitability. Dr. Rogers approaches her clients strategically, with an eye toward management and project team efficacy, productivity and efficiency of operations, and financial streamlining. Her client base includes a who's who of Fortune 100 organizations, as well as the Department of Defense, U.S. Navy, U.S. Army Corps of Engineers, and other large government entities. As CEO of Paradyne Consulting Works, LLC, she has led her team in the areas of productivity and process improvement, strategic business planning, operational streamlining, profitability, and organizational change management. Executives find her insightful, candid, operationally savvy and a highly effective leader. She has earned the nickname "The Fixer" and has worked with many of her clients for more than a decade. Prior to founding Paradyne Consulting Works, Dr. Rogers served as Chief Executive Officer, President and Chief Operating Officer for both private and publicly traded companies in the engineering, advanced technology and consulting fields. Her experience as an entrepreneur, technologist and executive has given her a unique and broad perspective from the ground up. Dr. Rogers holds a Ph.D. from the Graduate Group in Ecology, Institute of Transportation Studies from the University of California, Davis. She was appointed to the Ambassador's Club for the Society of Automotive Engineers, holds a patent for an emissions reduction technology, and also served on the National Academy of Science Transportation Research Board. She served as part-time faculty at California State University Channel Islands, where she taught Business Operations. Dr. Rogers has been named Entrepreneur of the Year and was nominated for Women Making a Difference, an award issued by the Los Angeles Business Journal in honor of women of outstanding achievement in the business community.
Prem Baba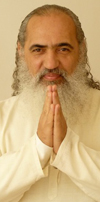 Sri Prem Baba is a Brazilian native and a master teacher. He has experience in both alternative and western medicine, which includes his previous work as a humanist psychologist. He is of the Sachcha spiritual lineage of northern India. Prem Baba is the founder of the Brazil-based Path of The Heart, an organization that promotes conscious love and enlightenment through spreading Prem Baba's message of compassion, tolerance, and forgiveness. The international organization has centers based in Brazil, India, and the United States, with membership across the globe.
Sri Prem Baba and his organization, Path of the Heart, are currently working to build an ashram in India and implement community living and sustainability into their ashram in Brazil.

Glenn Ballantyne
Glenn Ballantyne is a writer and entrepreneur. His songs and video productions are played around the world as well as his marketing and advertising plans. Glenn is actively involved in non-profit humanitarian organizations such as hospitals, children's care centers, animal shelters, libraries, schools, economic development organizations and spiritual events.
After graduating from college with degrees in sociology and music, Glenn's professional life began in the early 1970's as a contract songwriter in Hollywood. Later Glenn opened an advertising agency that Colorado Business Magazine has recognized as "one of the best companies in Colorado to do business with".

Mr. Ballantyne earned the degree of Kriyaban in 1975 through the Lessons available from Paramahansa Yogananda's Self-Realization Fellowship. Glenn began delivering keynote speeches and seminars in 1976 at universities and colleges. Today, Glenn writes books, creates web-based classroom learning programs and delivers speeches and corporate training with his mentor and friend Bobby Hart.

Don Edward Beck
Don Edward Beck is a teacher, geopolitical advisor, and theorist focusing on applications of large scale psychology, including social psychology, evolutionary psychology, organizational psychology and their effect on human sociocultural systems. He is the co-author of the Spiral Dynamics theory, an evolutionary human development model. He spent many years adapting the work of his mentor and colleague, developmental psychologist Clare W. Graves, Professor Emeritus in Psychology at Union College in New York.

Ken Berwitz
Ken Berwitz is the President of Ken Berwitz Marketing Research (KBMR), a qualitative consulting firm located in Marlboro, New Jersey. He is also President and co-owner of National Qualitative Centers, Inc. (NQC), a qualitative research facility with offices in downtown Chicago, as well as a founding member of the Qualitative Research Consultant's Association (QRCA). Ken has been involved in creative research, both qualitative and quantitative, for over 35 years. During this time he has written articles about research and spoken before many groups. As might be expected, he has maintained an avid interest in politics throughout this period. A native New Yorker, Ken lives in New Jersey with his wife Arleen. Their two sons, Scott and Josh, have flown the nest and both live in Manhattan.

Susanne Biro
Susanne Biro is the Director of Coaching at Bluepoint Leadership Development. She coaches executives and business leaders throughout North America, the United Kingdom, Asia and the Middle East. Susanne holds a Bachelor of Arts degree in Psychology from the University of British Columbia and a Masters of Arts Degree in Applied Behavioral Science from the Leadership Institute of Seattle at Bastyr University.

Carey Blakely
Carey Blakely is an experienced author and freelancer who is also working on a novel and poetry collection. She is the co-author of Crazy Like a Fox: One Principal's Triumph in the Inner City by Dr. Ben Chavis with Carey Blakely. The book was published in 2009 (hardcover) and 2010 (paperback) by New American Library, a division of Penguin. Crazy Like a Fox was featured on NPR, MSNBC, CNN, Stossel on Fox Business Network, The Laura Ingraham Show, The San Francisco Chronicle, The Washington Post, Christian Broadcast Network, The Bill Handel Show,National Review, City Journal, Sirius Radio, and other media outlets.

Arthur Blech
Arthur Blech was born in what was then Czechoslovakia in 1923. In 1939 he was sent to school in England, thereby escaping the Nazi subjugation of the country that same year. His mother, father and two sisters, who stayed behind, were deported to the infamous Auschwitz-Birkenau death camp, where they were murdered in March of 1944. Arthur Blech came to the United States in 1947 and attended Texas Christian University. He has spent decades conducting research in areas of study related to the Holocaust; his book The Causes of Anti-Semitism is the fruit of those labors.

Arthur Blech currently resides in Los Angeles, California. His previous books include Contra Naturam: Man's Rebellion Against Nature and Civilization: Conventional and Redefined (A Critique).

Frederic Block


Judge Frederic Block was appointed United States District Judge for the Eastern District of New York on September 29, 1994, and entered duty on October 31, 1994. He assumed senior status on September 1, 2005. He received a Bachelor's Degree from Indiana University in 1956, and an LL.B. Degree from Cornell Law School in 1959. During his twenty-three years on the bench, Judge Block has presided over a number of high-profile cases, including the trials of former Bear Stearns hedge fund managers Ralph Cioffi and Matthew Tannin, Kenneth "Supreme" McGriff, Peter Gotti, Lemrick Nelson and nightclub magnate Peter Gatien. He regularly sits by designation on the Ninth Circuit Court of Appeals. Judge Block recently authored the best-selling book entitled DISROBED: An Inside Look at the Life and Work of a Federal Trial Judge. He also co-authored the 1985 off-Broadway musical Professionally Speaking (music and lyrics). He has likewise published articles on a variety of legal topics.
Jeff Bloomfield


AUTHOR BIO AND PHOTO ON FILE
Dr. Vincent Bocchicchio
Dr. Vincent "Ben" Bocchicchio has worked professionally in the fields of fitness and health for nearly 40 years. An acknowledged leader in the field, he has built his success by combining science with effective body conditioning and technology to produce optimum health, fitness, rehabilitation, and weight loss for every body type. In the 1970s, Dr. Ben developed slow resistance training, a fitness technique that changed the way people exercise. By 1978 Dr. Ben was lauded by the NY Press as "The Guru of Fitness." He has served as an expert consultant to professional college teams and major sports athletic programs, and served as the training program developer for Total Gym.® Dr. Ben continues his research work in the fields of fitness, wellness, and health and has patented The first exercise system program and trademarked his SMaRT-EX® system, which is also licensed and in use throughout the world.
Walter M. Bortz II, MD
Walter M. Bortz II, M.D., is a Clinical Associate Professor of Medicine at Stanford University School of Medicine and a graduate of Williams College and the University of Pennsylvania School of Medicine. Recognized as one of America's most distinguished scientific experts on aging and longevity, Dr. Bortz's research has focused on the importance of physical exercise in the promotion of robust aging. Dr. Bortz has published over 100 medical articles and authored numerous books, including We Live Too Short and Die Too Long, Dare to Be 100, and Living Longer for Dummies. He is a past co-chair of the American Medical Association's Task Force on Aging, and is currently Chairman of the Medical Advisory Board for the Diabetes Research and Wellness Foundation, as well as a Senior Advisor to Healthy Silicon Valley, a community collaborative effort which addresses the soaring incidence of obesity and diabetes.
Still an avid runner at age 75, Dr. Bortz is also a columnist for Runner's World magazine and has completed 35 marathons.
Alan Brightman
Dr. Alan Brightman is the Senior Policy Director for Special Communities at Yahoo!, Inc., and was the Founder of Apple Computer's Worldwide Disability Solutions Group. The author of numerous books and the producer of an award-winning TV series and stage play, Brightman is widely recognized as an energetic and eloquent advocate for disabled children and adults.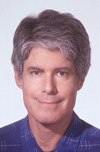 Harold Bronson
Harold Bronson co-founded the Rhino Records label, and co-ran the company with Richard Foos for 24 years. Rhino has been considered the best reissue label in the world, and for a number of years was awarded label of the year--among all the labels in the music industry--by the record retailers organization NARM. During the Clinton administration they received a special, corporate citizenship award from the Dept. of Labor as a reflection of how well they treated their employees. He oversaw the Rhino Books division as well as Rhino Films, executive producing the Fear and Loathing In Las Vegas and Why Do Fools Fall In Love feature films, among others. In his twenties, Bronson wrote about pop music for the Los Angeles Times, L.A. Free Press, Rolling Stone and various music magazines. Bronson's last book is Hey, Hey, We're the Monkees.

Lorenzo Fernández Bueno
Lorenzo Fernández Bueno received a degree in Journalism at Southern Mississippi University. He has worked as a reporter for Onda Madrid, Radio Voz (on the legendary program Espacio en Blanco / Blank Space), directed and presented the Enigmas en la Noche / Enigmas in the Night segment on Radio Intercontinental, and is a founding member of the magazine ENIGMAS of Man and the Universe, a publication for which he currently serves as assistant director.

He has written The Faces of Bélmez, History of a Conspiracy (1999), Andalusian Operation (2000), Chronicles of the Mystery (2001), Poltergeist, an Uncomfortable Reality (2002), The Keepers of the Secret (2002), and Victims of the Mystery (2003). He is currently Editorial Director for the new collection Open Investigation published by Nowtilus.

Jim Burba and Bob Hayes
Jim Burba and Bob Hayes have been successful life partners for more than 25 years and business partners for more than 15 years. Cofounders of Burba Hotel Network (BHN), the couple develops and produces the world's most prominent conferences for the hotel investment community. BHN was founded on the principle of sharing success, and its events have generated more than US $15 million for scholarships, education, and social services organizations.

In 2013 the duo formed Burba Hayes LLC, an entertainment production company. Their first film Space Station 76 debuted in 2014 at the SXSW Film Festival in Austin, Texas, and was the closing gala film at Outfest 2014 in Los Angeles. Their Broadway musical Disaster! ran on Broadway in early 2016. More films and a reality TV show are in the works.

P. Anthony (Tony) Burnham, Esq.


Tony Burnham draws on over 35 years of real-world corporate experience on both sides of the corporate equation. Tony served for 17 years as Employment Counsel for the Los Angeles based Carnation Company. As a member of Carnation's Corporate Legal Department, Tony successfully led the company through the 70's and early 80's when labor relations, employment discrimination and wrongful discharge problems and claims exposed the firm to significant federal and state liability.
After leaving Carnation, Tony joined the Newport Beach office of Fisher & Phillips LLP, a prominent national management-side employment law firm where he developed a "best employment practices" approach to helping clients prevent employee challenges by becoming more performance focused. He also served as Executive VP and Employment Counsel for Orange County's preeminent contingent workforce solutions provider—the Abbott Resource Group. He is currently President and co-founder of Human Capital Co-Op, LLC, providing counsel and HR solutions to small and mid-sized businesses.
Learn more about Tony Burnham at www.humancapitalco-op.com.
M.C. Cannon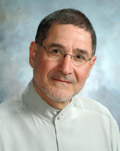 M.C. Cannon, known as Master Charles to his associates around the world, has sold over a million meditation CD's. The Age newspaper in Melbourne wrote, "He'll never win a Grammy but he has gone platinum with meditation." Master Charles Cannon was named The American Guru in the award-winning documentary film, The Spiritual Revolution. He is the originator of The Synchronicity Experience, author of the spiritual autobiography, The Bliss of Freedom, and Spiritual Director of Synchronicity Foundation for Modern Spirituality in Virginia where he lives. There are many thousands of Synchronicity associates throughout the world. Master Charles is an ordained monk of the Vedic/Tantric Tradition and for many years was a close disciple of Paramahansa Muktananda, one of the most acknowledged and widely respected Eastern Spiritual Masters of the modern era. Master Charles carries the monastic name His Holiness Swami Vivekananda Saraswati
Dr. Deborah Carlin
Deb Carlin, MS, PhD, is a nationally known psychologist, business consultant, speaker, and author in the field of attitudes, perceptions, stress, and productivity. Host of the Internet radio show, The K Factor, she has interviewed people around the globe about their acts of kindness and how it relates to their life and their business. She is trained as a social psychologist with a clinical background from both Saint Louis University and Washington University.
Boyd Clarke
Boyd Clarke is deeply concerned about the role of business in society. His current vision is to help individuals and organizations invent a new world of work. Boyd believes we must re-invent the way we work to thrive, or even survive, in our chaotic times of cutthroat competition, ever-changing markets, turbo-charged technology, booming e-commerce and www-dot-everything.
In addition to his client consulting and speaking engagements, Boyd serves on the Board of Directors of several companies. He has held several executive positions throughout his career and is a successful three-time entrepreneur. Boyd's passion for helping companies improve and navigate through choppy waters began at AT&T, where he was in charge of leadership development.
Greg and Ann Clouthier
Greg and Ann Clouthier met in April 1973, when Ann was working as a legal secretary for a law firm in Walnut Creek, CA and Greg was working in high-tech electronics. Ann's masterly abilities with the printed word and Greg's oral communication skills were a perfect fit for a writing family. Greg talks, Ann writes.
Greg and Ann have worked together as private eyes for seventeen years under the name Clouthier Investigations. Ann presently works for De La Salle High School in Walnut Creek, and on occasion she will put on her decoder ring and set out for another exciting investigation. You can visit their website at www.cheating-spouse.com (under construction).
Mark Coleman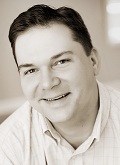 For more than a decade Mark Coleman has served in a senior research capacity for the AHC Group, contributing to research, publications, and partnership development. Coleman has a unique background from his work in industry, government, management consulting, and academia. Throughout his tenure, he has developed business and organizational strategy in the critical areas of energy, environment, and sustainability. Mark Coleman currently works as a co-manager of the Clean Energy Incubator (CEI) at Rochester Institute of Technology (RIT).
Sarah Coleman
Sarah Coleman was born and raised in Steamboat Springs, Colorado. From and early age she has enjoyed the outdoor lifestyle and many sports from skiing to biking. Sarah is a graduate of the University of San Diego where she pursued a degree in Communication. She graduated cum laude making the Dean's List her last three years. Ms Coleman is the head of marketing and the gym manager at CrossFit Steamboat. She aslo founded A Weight Lifted Fitness Camp and is a founding partner in Food for Fit which creates a healthy lifestyle by offering personal training and nutrition packages.
Andrew Cohen


Andrew Cohen is an internationally respected spiritual teacher, cultural visionary, and founder of the global nonprofit EnlightenNext and its award-winning EnlightenNext magazine. For the last twenty-four years, Cohen has been traveling the world giving public lectures and intensive retreats. Through his writings, his teachings, and his ongoing dialogues with leading philosophers, scientists, and mystics, he has become known as one of the defining voices of the new evolutionary spirituality.
EnlightenNext has centers worldwide, and members in more than 20 countries. Andrew Cohen is author of several other books including Enlightenment Is a Secret , Living Enlightenment, and Evolutionary Enlightenment. For more information, visit www.andrewcohen.org.
Dianne Collins


Dianne Collins is an original thinker and one of the foremost thought-leaders of our time. Her life is dedicated to people living spirited, joyful, and masterful lives through leaps in awareness and the expansion of their approach to reality. She is a master of translating ancient wisdom into modern "quantum" terms that provide a practical and transformative platform for the way we conduct our business and personal affairs. Dianne consults executives in the world's leading corporations as well as enterprising entrepreneurs, celebrities, students, and evolutionaries in the groundbreaking system of new thinking she created, QuantumThink®.
Christophor Coppes


Christophor Coppes holds a PhD in Economics from the University of Groningen. Since 2008, he has been President of the International Association for Near-Death Studies (IANDS) in the Netherlands. He currently works at the Dutch Central Bank in Amsterdam monitoring developments in the international financial markets. He has published many scientific articles on finance while maintaining a strong interest in humanitarian issues.
Mr. Coppes' first book was published in 1995 and is based on the true story of how friends and family lovingly looked after a terminally ill AIDS patient and helped him through the final stages of his life. His second book, was written as result of his disgust and horror over the ethnical cleansing that took place under the eyes of Dutch soldiers in Srebrenica during the war in Bosnia Herzegovina, in 1995. He has written extensively on NDEs, his recent book Messages from The Light is about the messages that people had during their Near-Death Experiences.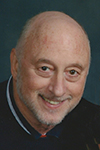 Roger Corea
Roger Corea writes about things, people, and places he is passionate about. His first novel, Scarback: There Is So Much More to Fishing Than Catching Fish, was published in 2014. His second novel, The Duesenberg Caper (2015), follows two young teachers as they are drawn into a dangerous world of high-stakes intrigue when commissioned to solve one the oldest mysteries in the car world—the whereabouts of the priceless 1935 Duesenberg SJ Emmanuel owned by King Victor Emmanuel of Italy.
Writing is a natural outgrowth of Roger's formal education. He earned a bachelor's degree in English from St. Bonaventure University and completed graduate work in English literature at the University of Rochester. Before entering the business world to work for a large financial services company, Roger taught English literature at Canandaigua Academy and Penfield High School, where he also served as an assistant football coach.
Dr. Thomas Crook III


Dr. Thomas H. Crook, III, Ph.D. is the former chairman of both the National Institute of Mental Health and American Psychological Association Task Forces on the Diagnoses and Treatment of Age-Associated Memory Impairment. The author of numerous books and academic papers on the subject, a sought after speaker, Dr. Crook now serves as president of Psychologix, a worldwide research corporation.
Ron Crossland
Ron Crossland has worked with talent from the boiler room to the boardroom, a range of experience that has taught him that regardless of position, individuals' work matters. He has helped individuals, teams and organizations develop better leaders, create more innovation, forge better internal and external relationships, and inspire greater performance.
Ron's interest in human behavior began while earning a Bachelor's in Electronics Engineering Technology. He learned in the high-tech lab that innovation and results came from teamwork as much as individual intellect. This propelled him to earn his MBA, majoring in organizational behavior and development. He has applied his lessons in the business world, both as a four-time entrepreneur and while holding management positions at AT&T. His work for multinational companies has earned him over four million miles of travel to eighteen countries.
Boyd and Ron are currently Chair and Vice-Chair, respectively, of Bluepoint Leadership Development in Loveland, Ohio (www.bluepointleadership.com)
Kimberly Panisset Curcio
[BIO NOT AVAILABLE]
James Cusumano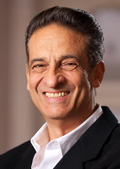 James A. Cusumano is an accomplished leader with many successful careers as an entertainer, scientist, corporate executive, and entrepreneur. Having started his career as the lead singer for The Royal Teens, he then received a Ph.D. in physical chemistry, became a Fellow of Churchill College at Cambridge University, and pursued business studies at Harvard and Stanford, subsequently serving as a research scientist and then Director of R&D for Exxon. Following that, he co-founded Catalytica, Inc., a booming Silicon Valley company with business divisions in clean energy and pharmaceuticals. Dr. Cusumano also founded Chateau Wally Films and produced What Matters Most, released in over fifty countries. He then moved to Prague where he and his wife Inez renovated Chateau Mcely into an award-winning luxury castle, spa hotel, and forest retreat. An inspiring speaker, he is the author of numerous technical and business publications as well as the books Cosmic Consciousness—A Journey to Well-being and Happiness and Success. He is a coauthor of Freedom from Mid-East Oil.
Kingsley L. Dennis, PhD


Kingsley L. Dennis, PhD, is a sociologist, researcher, and writer. He previously worked in the Sociology Department at Lancaster University, UK. Kingsley is the author of numerous articles on social futures, technology and new media communications, global affairs, and conscious evolution. He is the co-author (with Duane Elgin) of the study 'New Media for a New Future: The Emerging Digital Landscape for a Planetary Society' produced as part of the Fuji Declaration for The Goi Peace Foundation, in collaboration with the renowned global think-tank The Club of Budapest. He currently serves as Director of Publications for the Laszlo Institute of New Paradigm Research.
Alka Dhillon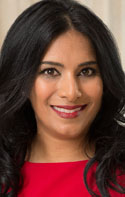 Alka Dhillon is the founder and Chief Executive Officer (CEO) of Technalink Inc., one of the fastest growing technology companies in the Washington Metropolitan area. Technalink has provided information technology (IT) services and management consulting solutions to both government and commercial clients for 15 years. Ms. Dhillon has over 19 years' experience in the information technology and management consulting industry.
In addition to her responsibilities as CEO of Technalink, Ms. Dhillon uses her passion for technology as platform to give back. She is committed to empowering youth to explore entrepreneurship and careers in science and technology. Ms. Dhillon is passionate about science, technology, engineering and math (STEM) and is a keynote speaker for the Girls in Technology organization (GIT) on the subject of Entrepreneurship and STEM to inspire more girls to pursue STEM related careers. Ms. Dhillon is actively involved in the Network for Teaching Entrepreneurship (NFTE) and serves as a board member.
Ms. Dhillon has been honored with numerous awards not only for her professional achievements, but also for her commitment to serving her community. Her accolades include receiving the 2012 BRAVA! Women Business Achievement Award presented by SmartCEO, the Top 100 Women Leaders in STEM, the 2013 Locally Grown honor by Network for Teaching Entrepreneurship (NFTE) and the Abe Veneable Legacy Award for Lifetime Achievement presented by the U.S. Department of Commerce's Minority Business Agency (MBDA).
Ms. Dhillon holds B.A. degrees in Economics and Spanish from the University of Virginia.
Sheldon Drobny
Sheldon Drobny is Chairman of Paradigm Group II, LLC (www.paradigmventure.com) , a Chicago-based investment firm. With his wife Anita, he is co-founder of the Air America Radio network. A businessman, philanthropist and writer, he is a frequent contributor to www.makethemaccountable.com.
Sheldon and Anita Drobny have also founded The Fourth Estate Society, a non-profit organization dedicated to promoting unbiased, uncensored investigative journalism. The Drobnys are also benefactors of the University of Illinois Interdisciplinary Program for the Study of Jewish Culture and Society.
Chip Duncan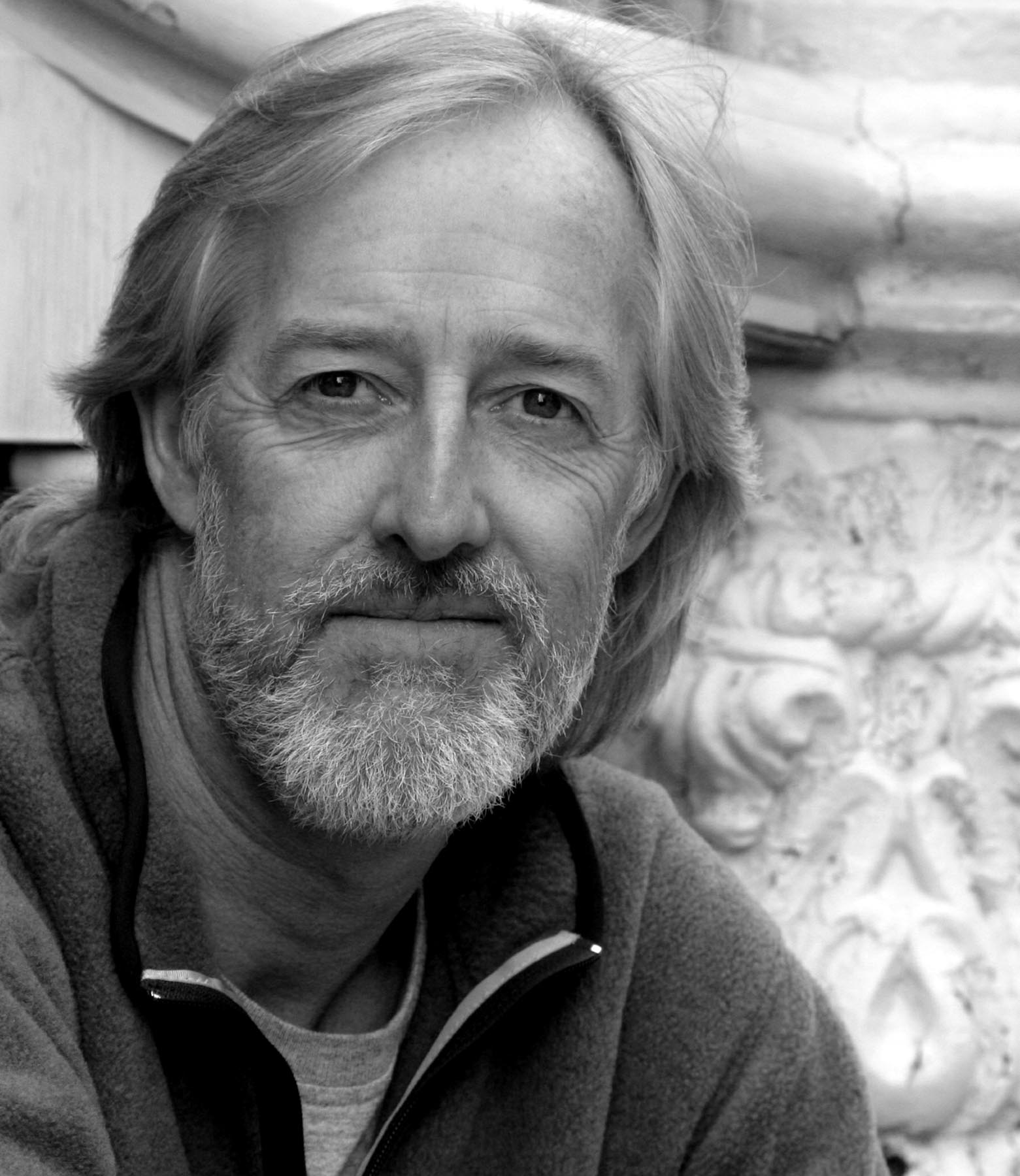 Chip Duncan is an award-winning documentary filmmaker and writer who has lived within earshot of North America's Great Lakes since his youth.  His work has taken him to more than thirty countries and includes numerous assignments in the Alaskan and Canadian wilderness.  Duncan's documentary projects include the acclaimed thriteen-part series Mystic Lands, featuring spiritual places of the world.  A co-production with Discovery Networks, the series has been broadcast in more than 100 countries around the world.  Duncan and his colleagues have also produced a number of films for PBS and their affiliates including Landslide: A Portrait of President Herbert Hoover, The Magic Never Ends:The Life & Work of C.S. Lewis, Rafting Alaska's Wildest Rivers, and a two-part series on the history of prayer in America. After more than two decades of filmmaking, Duncan expanded into still photography in 2003.  Since then, Duncan's photo work has taken him on assignments to Afghanistan, Pakistan, Sudan, Kenya, India, and Peru.  Following his journey to Pakistan to document earthquake relief efforts, Duncan joined the Board of Directors of Relief International (RI.org).  A longtime explorer of the Yukon and southeast Alaska, Duncan's current work includes detailed documentation of ongoing climate change in the heavily glaciated St. Elias mountain range as well as caribou migration in and around the Arctic National Wildlife Refuge.
Harry Edelson
Harry Edelson is Managing Partner of Edelson Technology Partners (ETP), a pioneer in global Venture Capital. Mr. Edelson has 40 years experience in technology and investing. He has held positions with Unisys, AT&T, and Cities Service, and was a securities analyst on Wall Street with CS First Boston, Merrill Lynch, and Drexel Burnham Lambert. He served as President of the Analysts Club, the oldest club on Wall Street, founded in 1925, and current Chairman of the China Investment Group. He is also a member of the Juilliard Council, the Chinese Business Lawyers Association and a founder of the Chinese Cultural Foundation.
Mr. Edelson received his BS in Physics from Brooklyn College (1962), MBA in Management from NYU (1965), and together with Dame Margaret Thatcher received the Israel 50th Anniversary Award presented by the Israeli Knesset. Mr. Edelson has been a featured speaker at numerous conferences in China, Hong Kong, Europe and the United States.
Governor Robert L. Ehrlich Jr.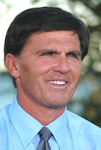 Governor Robert L. Ehrlich Jr. is a graduate of Princeton University and Wake Forest University School of Law, and is a former Governor of Maryland as well as a former United States Congressman and state legislator.
He is the author of Turn This Car Around (2011) and America: Hope for Change (2013) in addition to columns and opinion pieces that have appeared in America's leading newspapers and periodicals, including The Washington Post, The Baltimore Sun, The Washington Times, The Weekly Standard, and National Review.
Governor Ehrlich is a partner at the firm of King & Spalding in Washington, D.C., and lives with his wife, Kendel, and his children, Drew and Josh, in Annapolis, Maryland.
Jon Fisher


Jon Fisher has successfully started up, run, and sold two high-tech companies. In addition to over a decade worth of practical business experience as the CEO of both of his companies, Jon is also an adjunct professor of business at the University of San Francisco (USF) where he's currently involved in creating an entrepreneur incubator program through USF, which will apply his principles of Strategic Entrepreneurism to mentor fledging startups and guide them from inception to growth and ultimate success. After having been awarded Silicon Valley's Entrepreneur of the Year in 2007, Jon has been in great demand worldwide where he has been invited to speak about his experiences as an entrepreneur and offer his insights on the best way to startup a company. So many speaking engagements offer a unique opportunity for Jon to help promote and sell his Strategic Entrepreneurism book to business students and entrepreneurs all over the world.
Alan C. Fox


Alan Fox has lived a long, successful, and joyful life. He has advanced degrees in accounting, law, education, and professional writing. He has expanded his commercial real estate company, ACF Property Management, Inc into a billion dollar enterprise since founding it in 1968. He founded Rattle Poetry Journal (in 1994), a nationally renowned publication. In 1999, he started The Frieda C. Fox Family Foundation, a non-profit that provides funding to youth education projects. And in the midst of all this, he has raised a large and loving family.
How did he do all this? Alan attributes his happiness and success to consistently applying his People Tools, the simple, practical life lessons that he's accumulated—and practiced—over the years. Now at the ripe-old age of 74, Alan is dedicated to sharing his wisdom with as many people as possible through his writings, public talks, and media appearances.
Colette Freedman
Colette Freedman is an internationally produced playwright, screenwriter, director, and novelist who was recently named one of the Dramatist Guild's "50 to Watch." In collaboration with the New York Times best-selling author Michael Scott, she wrote the thriller The Thirteen Hallows, (Tor/Macmillan). Her critically acclaimed novel The Affair (Kensington) was published in January 2013 and the sequel The Consequences was published in February 2014.
Neile Sue Friedman
Neile Sue Friedman is an administrative law judge for the State of Maryland. Neile lives in Baltimore where she is active with the Jewish community. Her other interests are gardening, sports, and the theater. Neile is grateful to have had her opportunities to contribute to our understanding of the Holocaust, and hopes her efforts will provide a link from the past to the future.
Mary Cox Garner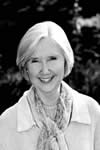 Mary Garner has pursued many avenues of study, including religious and theological studies, clinical psychology, and international law. Diverse interests and the overarching desire to be of service have led, among other pursuits, to human rights advocacy, counseling, disarmament negotiating, and global efforts of interfaith cooperation and peace-building. Her own near death experience, and later the disabling injury of a son caused by a drunk driver, led her to explore the spiritual meaning, or souls, of words.
In 1995, Mary established a foundation, HOPE, INC., which addresses both the material and spiritual needs of children and their caregivers. She lives with her husband in Washington, D.C., and has three grown sons.
Learn more about Mary Garner at www.hiddensoulsofwords.com.
Phil Gerisilo
Phil Gerisilo began his real estate career in 1989. In his first year in the business—working on a part-time basis, no less—he bucked the trend for real estate beginners by earning over $100,000. Today, Phil is a full-time Associate Broker who shares his secrets to success in seminars across the country and on his website, SucceedWithoutColdCalling.com. Phil splits his time between Washington State and Arizona with his wife of 29 years and his three adult children.
Dr. Chris Gilbert
Dr. Chris Gilbert is an Integrative and Holistic Medicine physician MD, PhD, now focusing mostly on public speaking. For fifteen years, she was in private practice in California, specializing in the combination of Western and Eastern Medicine and dedicating her life to treating and curing symptoms and illnesses that other physicians haven't been able to address. She is known for her exceptional success in treating chronic fatigue syndrome, anxiety, depression, recurrent infections, lower back pain, sexual problems, unexplained abdominal pain, and arthritis through methods she pioneered (described in detail in this book). Before establishing her private practice, Dr. Gilbert worked with Doctors Without Borders and treated a staggering variety of illness suffered by poor and displaced people around the world. She has worked with patients in Mozambique (a pediatric hospi- tal during a civil war), Sri Lanka (28,000 refugees in the north of the Island during a civil war), Mauritania (Touareg refugee camp at the border of Mali) and China (400,000 people displaced by floods). She is an active member of Doctors Without Borders. Prior to those assignments, she was in a private medical practice in Paris, France, for seven years. Dr. Gilbert holds a General Medicine MD and PhD from Cochin Medical School in Paris, France, and certifications in Hyperbaric Medicine, Sexology, Acupuncture, and Homeopathy. She is licensed in California, interned at University of California, Irvine, and served her residency at Harbor-UCLA Medical Center. She serves at times as a medical adviser for TV shows such as CSY NY. In 2010 she self-published two books that she sold to her patients: Dr. Chris's A, B, C's of Health and The French Stethoscope (a memoir). She is a co-blogger with her husband Dr. Haseltine, on PsychologyToday.com
Sheryl Iris Glick


Sheryl Glick, is a NY-based accredited energy healer and medium.who has worked with prominent speakers and visionaries who are seeking to awaken us to greater self-awareness of our inner soul being and our physical life. Sheryl is also the host of Healing from Within, an internet radio show that explores the many facets of universal energy healing and the aligning of our physical and inner being.
Danny Goodman
Danny Goodman, author of best-selling books on JavaScript, HyperCard and other enabling technologies, has been deciphering high-tech for non-geeks since the late 1970's. He has been writing about computers and technology full-time since 1981. In addition to his career as an author, Danny's extensive knowledge of technology puts him in great demand as a consultant. His interests run to classical music, ham radio and model railroading. He also maintains a website at www.dannyg.com.
Joel Gordonson


Joel Gordonson, before becoming a novelist, has had a successful career as an international attorney. With law degrees in the United States and from the University of Cambridge, he has published scholarly works in legal publications while writing fiction on the side. In addition to writing, he has done extensive public speaking including decades of appellate arguments, seminars, speeches, and media appearances. "Home" is divided between the Pacific Northwest and Southern California.
Bruno Gralpois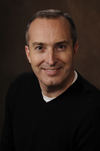 A seasoned marketing professional, Bruno Gralpois has had extensive client and agency experience at fast-growing and innovative organizations. As Director of Global Agency Management at Microsoft, Bruno developed a company-wide approach to working successfully with advertising and marketing communication agencies. Bruno was instrumental in establishing Agency Management as a central global discipline within Microsoft. He received the 2004 Microsoft Marketing Excellence Award from Steve Ballmer, CEO, for his continued leadership in this area. As former General Manager at aQuantive Corporation, aka Avenue A/Razorfish (acquired by Microsoft) and formerly responsible for Worldwide Direct, Interactive & Database Marketing at Visio Corporation (also acquired by Microsoft), he played a critical role in building highly successful organizations and fast growing businesses. He also held positions as Director, Database Marketing and New Media Strategies at HMG/DDB Seattle, leading innovative data mining and interactive assignments for top brand advertisers.
Bruno is an active member of associations and forums where he participates with other companies in influencing and improving client/agency relations around the world. He lives near Seattle, with his family.
Dr. Stuart Grauer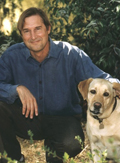 Dr. Stuart Grauer is a teacher, the founding Head of School at ­ e Grauer School, president of the Grauer Foundation for Education, and founder of the Coalition of Small Preparatory Schools. He became principal of the International School of Basel, Switzerland at the age of twenty-nine. In 1991 he founded the Grauer School in order to establish humanitarian secondary education in Southern California. He is one of the nation's top authorities on small schools education and evaluates and consults with schools worldwide.
Dr. Fred Haney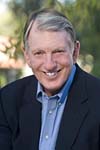 Dr. Fred Haney is a venture capital fund manager and private investor. He is the founder and President of the Venture Management Co., a firm that provides assistance to high tech companies. Haney was the founder and manager of 3i Ventures, California, a venture capital fund that invested $80 million and produced 19 public companies and top quartile returns. In 1999 he was selected "Mentor/Angel of the Year" by the American Electronics Association in Orange County. In 2002, he was named "Director of the Year for Early Stage Companies" by the Forum for Corporate Directors. Before 1983, Haney held senior management positions with Xerox, CSC, and TRW. He holds a Ph.D. in Computer Sciences from Carnegie-Mellon University.
Verne Harnish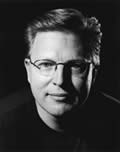 Founder of two world-renowned entrepreneurship organizations, the Young Entrepreneurs' Organization (YEO) and the Association of Collegiate Entrepreneurs (ACE), Verne is presently founder and CEO of Gazelles, Inc. (www.gazelles.com), which serves as an outsourced corporate university for mid-size firms and hosts a faculty of well-known business experts.
Known as the "Growth Guy" syndicated columnist and Contributing Editor for Fortune Small Business magazine (FSB), Verne was named one of the "Top 10 Minds in Small Business" by FSB in 2002.
Bobby Hart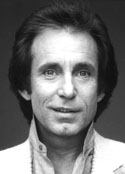 Bobby Hart has been called one of the world's most prolific, successful and influential songwriters. As an Academy Award, Golden Globe and Grammy Award-nominated composer he has sung, written and/or produced highly successful songs for himself as well as bands like the Monkees. Hart wrote his first two top ten songs in 1964 with his best-known writing partner, Tommy Boyce. The duo wrote Hurt So Bad, Come A Little Bit Closer and Not Your Steppin' Stone as well as the Monkees first hit single, Last Train to Clarksville and album, The Monkees.They also made numerous songs for television and motion pictures and spearheaded the Let Us Vote campaign, lobbying Congress to lower the voting age to eighteen. Bobby continues to write and administer his music publishing interests, while devoting more time and energy to his commitment to meditation, service to others, and public speaking. As a result of writing his memoir, Bobby has developed various keynote speeches and seminars.
Thom Hartmann
Thom Hartmann's books have sold hundreds of thousands of copies in nearly a dozen languages on five continents. One was even inducted for permanent exhibition at the Smithsonian Institute in Washington, D.C.
Thom is also the host of a nationally syndicated progressive talk show, heard across America via the Sirius Satellite Radio system, on radio stations coast to coast, in 29 states on CRN, and worldwide on RadioPower.org, weekdays from Noon to 3 PM Eastern Time. His articles on topics as varied as ADHD, ecology, and the mechanics of democracy can be found at www.thomhartmann.com.
Eric Haseltine, PhD
Eric Haseltine is a neuroscientist with over thirty years experience applying advances in brain research to everyday problems. He has used his skills in fields as diverse as brain research, aerospace, entertainment, and national security. He holds a PhD in Physiological Psychology from Indiana University and completed postdoctoral training in Neuroanatomy at Vanderbilt Medical School. His current research focuses on mind-body interactions. He has written over one hundred articles on the brain for Discover magazine and Discovermagazine.com as well as sixty-five articles on applied neuroscience at PsychologyToday.com. Haseltine drew on his training as a brain scientist to author or coauthor twenty-one issued patents and twenty-three pending patents. In his 2010 book Long Fuse Big Bang, Dr. Haseltine showed how to apply principles of neuroscience to accelerating innovation. He served as the head of Research and Development at both The Walt Disney Company and The National Security Agency. In his last government post from 2005-2007, he was the Director of Science and Technology for the entire U.S. Intelligence community.
Gilles Herrada, PhD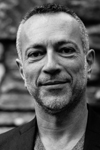 Gilles Herrada, PhD, began his career as a research biologist after receiving his academic degrees from the University of Nice and the Pasteur Institute in Paris. His research as a scientist at Columbia and Harvard universities in the fields of reproductive molecular biology and molecular neuroscience has been published in top scientific journals, such as Cell, one of the leading journals in molecular biology, and Proceedings of the National Academy of Sciences of the United States of America, the official journal of the National Academy of Sciences. His important accomplishments in scientific research include his discovery in 1997 of a family of more than one hundred genes encoding for receptors to pheromones, which are biochemical cues contained in bodily secretions and involved in triggering sexual and dominance behaviors in animals.
Stephen Hillard
Steve Hillard grew up in Bossier City, Louisiana and Grand Junction, Colorado. He graduated from Colorado State University and later earned a degree in philosophy at Columbia University and a Juris Doctorate from the University of Colorado. Before settling into his current career as a private equity entrepreneur, Hillard was a teacher at Rikers Island Prison, a welder, a carpenter, and a practicing lawyer. He is the founder and head of Council Tree Communications, a private equity fund involved in the entertainment and telecom industries. He resides with his wife, Sharmaine, in Grand Junction, Colorado.
Publication of his first book in 2011, Mirkwood: A Novel About JRR Tolkien, started in controversy. The Tolkien Estate sought to ban the book, to which the author responded with a lawsuit in federal court. The dispute received international attention, with articles in the London Guardian, The Hollywood Reporter, and The Christian Science Monitor. The case quickly settled and the book went on to become an Amazon Fantasy Best Seller, recipient of a national IPPY Award, and was published world-wide in Spanish by an imprint of Planeta. An epic spin-out of the book's main fantasy character, Ara, is the subject of an eight-volume series co-authored with Joel Eisenberg. The first volume, Creation: The Chronicles of Ara, was released by Topos books of Incorgnito Publishing in 2015. A companion series, The Lost Chronicles of Ara, is written by the same duo and is slated for release starting in 2015. These series are now under development as a TV series by The Ovation Network.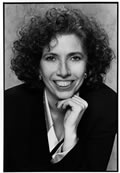 Sandra Holtzman
Sandra Holtzman began her career as a Madison Avenue copywriter, became a marketing manager and founded Holtzman Communications, LLC in 1997. She has over 20 years of expertise in every area of pharmaceutical and biotech advertising, as well as information technology, nanotech, chemical, emerging and converging technologies, and consumer advertising, including her role on the Acura launch team.
Scott Jackson
Global Impact President and CEO Scott Jackson has worked and traveled from New York to New Delhi, from Washington, DC, to Dakar, Senegal. His international relief and development efforts have taken him to remote villages in Africa and Asia, to the heart of the Holy Land, and inside some of the most powerful institutions and governments around the world. He's worked in more than sixty countries, met four U.S. presidents and worked with their administrations, and represented international development issues with the offices of U.S. Secretaries of State Madeleine Albright, Colin Powell, and Hillary Clinton.
Suzanne Jessee
Suzanne Jessee, M.A., C.Ht., is the creator of Escape Anxiety, a multi-disciplinary therapeutic program for the prevention, management, and treatment of anxiety and panic disorders. She designed the anxiety specialty programs at the Betty Ford Center and Brighton Hospital. Suzanne earned her M.A. in Addiction Studies at the world-renowned Hazelden chemical-dependency treatment center in Center City, Minnesota, and her B.S. in psychology at Eastern Michigan University. Her unique contribution to anxiety treatment has been recognized by leaders in the field, including best-selling author Dr. Bernie Siegel. After hospitalization in 1991 with severe depression, panic disorder, and early stages of agoraphobia, Suzanne made it her life's mission to get well, and then to study the psychology and physiology of anxiety and panic disorders. Suzanne lives in Palm Desert, CA, with her miniature Chihuahua, and enjoys nature hikes in the Coachella Valley Mountains with her daughter and Grandson.
Bob Jones & Stacy Brown
Bob Jones was Michael Jackson's public relations chief for 34 years, as well as Executive Vice President of Jackson's entertainment company. Having worked with Michael both as a solo artist and as a member of the Jackson 5, Bob Jones has been the most visible and well-known representative for Michael throughout his career. He was also instrumental in creating Jackson's contemporary persona, and was the first to dub Jackson the "King of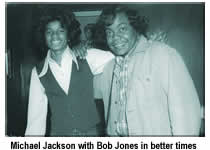 Pop" in the early 90's. Because of their long-standing relationship, Bob Jones is in the unique position of being able to offer an honest and comprehensive look behind the scenes and into the truth of what goes on at the Neverland ranch.
Currently an analyst/consultant for MSNBC, Stacy Brown is the co-author of the book, Blind Faith: The Miraculous Journey of Lula Hardaway and her son, Stevie Wonder. A longtime friend and confidante of the Jackson family, he now lives in New York with his family.
Ziad Khoury, founder of the Khoury Group in 1993, is the originator and developer of the Khoury Performance Equation (KPE), a comprehensive and proven blueprint on how to create a high-performing, service-based sales culture. The results generated over the past decade and a half led him to write a new book, Frontline Profit Machine: The Khoury Blueprint For Exploding, Profits at the Point of Sale.
Ziad Khoury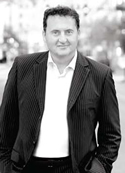 Ziad, 42, and his team have served many clients across numerous industries, including automotive, finance, and travel. A sample of his clients includes: Virgin Holidays, Rocky Mountain Chocolate Factory, Sandals and Beaches Resorts, Florida Insurance Services, Canadian Tire, and Travel Jigsaw. He has also worked with many car rental companies, including: Alamo, Enterprise, Budget, Avis, Hertz, Thrifty, and Dollar.
He has been a phenomenally successful in showing businesses in North America, Europe, and the Caribbean how to dramatically increase profits by implementing KPE. His firm has a team of senior consultants who each year deliver bottom line results to thousands of senior expectations, frontline managers, and employees. This is done through seminars, workshops, consulting, and in-house training. The Khoury Group has delivered over 10,000 seminars.
The Khoury Group offers the following services: identify or hire an internal sales manager, implement Khoury proprietary best practices, recruit sales people, and share in the risk and reward for its clients. His business has helped companies generate over a half-billion dollars in highly profitable revenue.
Richard S. Klein, M.D.
Richard S. Klein, M.D., is a physician specializing in internal medicine and infectious diseases. He is also Associate Professor of Medicine at the NY Medical College and serves on the Westchester County Department of Health.
Dr. Klein ran for Congress in New York's 19th Congressional District, receiving an endorsement from the NY Times for his "immense sense of service and volunteerism..."
Sergey Knazev
Sergey Knazev has worked with some of the largest brands, including Forever 21, Perfumania, Palms Resort and Casino, and Toyota, and some of the largest tabloid names, such as the Hiltons, the Kardashians, Snooki, Manny Pacquiao, and many others. His entertainment and brand management company, 360 EMA, represents leading lifestyle and talent brands. Prior to establishing 360 EMA, Knazev launched and sold a number of major projects, including VOIP wholesaler Concent Telecom and its retail B2B and B2C division IT Headquarters. Later he cofounded and held positions in StarzLife Media. Starzlife specialized in celebrity news content production to 240 major TV channels and magazines in 24 countries, including CNN, ABC, NBC, Time Warner, Wenner Media, Hearst Publishing, Bauer Publishing, ACP Publishing, and many others.
Harvey Kraft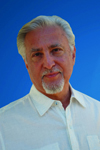 Harvey Kraft is an American author and has been a student of Buddhism for forty-five years. He is a spiritual archeologist adept at interpreting ancient mythic language. His personal quest to unearth the meaning of Buddhist wisdom has been based on a lifetime of research. Mr. Kraft's new biography of Siddhartha Gautama is the culmination of his aspiration to explore the Buddha's visionary scope of existence. In 1998 he founded the Everlife Center to undertake research for a better understanding of Cosmic Buddhism through the use of spiritual archeology. Sadly, later that year, Mr. Kraft lost his 23-year-old daughter, Lani, after a heart transplant operation in a California hospital. His writings are dedicated in her honor and emerge from her inspiration.
Amy Krakow
[BIO NOT AVAILABLE]
Jean Kondek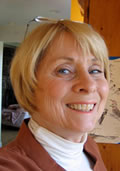 Jean Kondek heads up her own newly launched agency, Black Dog Marketing Services. She has over two decades of experience working as a strategic marketing executive and creative director / copywriter in agencies such as Lintas, Y&R, McCann Erickson, BBDO, and Grey Advertising. She has won numerous awards, including a Gold Lion from the Cannes Film Festival for commercials produced for 7-Eleven.
David Kuhlman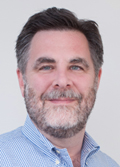 Dave Kuhlman has twenty-five years of experience advising senior leaders at some of the world's most prominent professional service firms. He has helped scores of public accounting, consulting, and law firms design and implement complex, significant, and often direction-setting change. He has been privileged to help these firms with their strategy, governance, structure, partner roles and compensation plans, as well as staff structure and retention.
A partner at Axiom Consulting Partners, Mr. Kuhlman has been published and quoted in Consulting Magazine, Consultants News, the National Law Journal and HR Magazine, among others. He also speaks frequently at professional service firms and professional forums, sharing knowledge and experience that ranges far from the conventional wisdom.
Mr. Kuhlman lives outside Princeton, New Jersey with his wife and his four children, who are increasingly visitors rather than residents.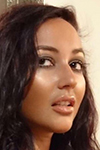 Tamara (T. M.) Lakomy
TAMARA (T. M.) LAKOMY is a writer and poet living in London, England. She is also an archaeologist specializing in the occult, shamanistic practices of indigenous people. She runs a foundation operating in East Africa that specializes in the cultural preservation of indigenous tribes and women's rights and education, and she also advises East African governments.

Lakomy is a priestess in training, having embraced the faith of the Mother Goddess, and is a great animal lover, saving stray and neglected animals in her native country since she was young. She is of Berber (Amazigh) and Slavic descent.

Ma Lan
Dr.Ma Lan was educated in the Peoples Republic of China. Dr. Ma Lan received her M.D. from Beijing Medical University, took her residency in Peoples Hospital, Beijing and was a staff surgeon at the Canton Air Force Hospitals for eight years; she received her M.S. (Master of Science) in transplant immunology from Zhong-Shan Medical University, Canton, Peoples Republic of China. As with all Chinese doctors, Dr. Ma Lan is also trained in Traditional Chinese Medicine.

Ervin Laszlo
The author, co-author, or editor of ninety-one books that have appeared in twenty-four languages, Ervin Laszlo has also written several hundred papers and articles for scientific journals and popular magazines. He is a member of numerous scientific bodies, including the International Academy of Science, the World Academy of Art and Science, the International Academy of Philosophy of Science, and the International Medici Academy. Laszlo received the Goi Peace Award in 2001, the Assisi Mandir of Peace Prize in 2006, the Polyhistor Prize of Hungary in 2015, and was nominated for the Nobel Peace Prize in 2004 and 2005. He was elected as a member of the Hungarian Academy of Sciences in 2010. Ervin Laszlo is founder and president of the global think tank called the Club of Budapest and Founder and Director of the Laszlo Institute of New Paradigm Research in Italy.
Caroline Lalive
Olympian Caroine Lalive was a member of the US Ski Team for thriteen years. She competed in Nagano 1998 and Salt Lake City 2002. Caroline knows what it takes to succees in reaching goals and the art of never giving up no matter how hard things get. Ms. Lalive has now turned her enthusiasm for sport into a profesional career as host and commentator for NBC, FOX Sports, The Weather Channel, Versus, and ESPN. She is the corporate ski host with Dell, Intel, NASDAQ, and YPO groups.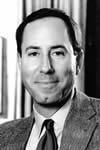 Rob Lebow
Rob Lebow is an accomplished instructor, keynote speaker and best-selling author. For 20 years he has headed the Lebow Company (www.lebowco.com) in Bellevue, Washington, an organization dedicated to creating a people-based "operating system" as a new global standard for the work environment.
Before founding the Lebow Company, Rob was Director of Corporate Communications for Microsoft Corp. In that capacity, he was a senior team member of roll-outs for Windows, PowerPoint and Excel.
Howard Levin
Howard "Hal" Levin is a Spiritual Healer, consultant, entrepreneur, and cancer survivor. Hal has created retail and wholesale businesses at ten Olympic and Paralympic Games. He has also served as director for the Jimmy Huega Center (now known as the Can Do Center for Multiple Schlerosis). He created and was the director of the Jimmy Huega Express, a skiing fund raiser raising millions of dollars and twice voted best fund raiser in the ski industry by Ski magazine. Mr. Levin was also the the first man to serve on the Board of Directors of the Women's Resource Center of Eagle County. This experience revealed to him many of the inequalities women face in the world.
Ida Lichter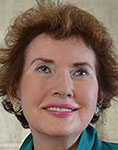 Ida Lichter is a psychiatrist based in Sydney, Australia. She has been involved with music for most of her life and studied piano performance and theory before taking up a career in medicine, specializing in psychiatry. An interest in performance anxiety led her to work in the field of therapy for musicians who were trying to master symptoms inhibiting their ability to play in public. For many years she lived in London, and together with her family, was intimately involved with Wigmore Hall, one of the world's leading venues for the performance of chamber music. She is also a founder and director of Music In The Hunter chamber music festival, inaugurated in 1991 to commemorate the bicentenary of Mozart's death. It takes place in the Hunter Valley wine-growing district of New South Wales, Australia, and celebrated its twenty-fourth successful year in 2014.
Arthur Lipper III
Arthur Lipper III is Chairman and CEO of Venture, The Magazine for Entrepreneurs (www.venture-magazine.com). He is Chairman of New York & Foreign Securities Corp., a New York Stock Exchange member firm which specializes in serving financial institutions.
Although many of his recent projects are designed to stimulate entrepreneurship, he also has worked toward the identification and development of gifted children through both the Lipper Foundation and the Gifted Children Advocacy Association.
Elza S. Maalouf
Elza S. Maalouf is a Lebanese-American futurist, social scientist, and cultural development specialist focusing her work on geopolitics, cultural and political reform in the Arab world including Palestine,Kuwait, Dubai, and in Syria through the European Union SHAMS project (Sustainable Human Activities in Mediterranean urban Systems)
Bruna Martinuzzi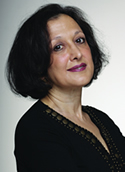 Bruna Martinuzzi is the President of Clarion Enterprises Ltd. She is a facilitator, author and keynote speaker with over 25 years of experience. Bruna speaks six languages and holds a Bachelor of Arts and a Master of Arts degree from the University of British Columbia. She is the recipient of several awards, including the Izaak Killam Predoctoral Fellowship, the Social Science and Humanities Research Council of Canada Award, and the BC Workplace Excellence Award for Unusual Innovation. Bruna is a member of the Canadian Association of Professional Speakers. She is the author of The Leader as a Mensch: Become the Kind of Person Others Want to Follow.
Steve McIntosh J.D.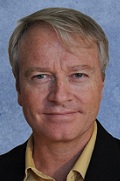 STEVE MCINTOSH J.D. is a leader in the integral philosophy movement and author of Integral Consciousness and the Future of Evolution. He currently works as a Founding Partner of the new social policy foundation, The Institute for Cultural Evolution. In addition to this think tank, and his work in philosophy, McIntosh has had a variety of other successful careers, including founding the consumer products company Now & Zen, practicing law with one of America's largest firms, working as an executive with Celestial Seasonings Tea Company, and Olympic-class bicycle racing. He is a graduate of the University of Virginia Law School and the University of Southern California Business School. He now lives in Boulder, Colorado with his wife and two sons. For more information visit his website: stevemcintosh.com.
Scott Edmund Miller


As a human development theorist, educator, and school developer, Scott Miller has been involved in educational reform for more than a decade. He was the cofounder, board chairman, and CEO of Our Community School, a public charter school in Los Angeles when it was recognized as the 2009 "Charter School of the Year" in the State of California. He recently cofounded a center to integrate educational programs based on The User's Guide to Being Human into public school systems and community services.
Mr. Miller's mission is to empower people of all ages and in all walks of life to harness the great potential that is freely available within them. The User's Guide to Being Human describes his theories and methods of self-development to make this possible. Synthesizing 5000 years of global wisdom on the topic of human capacities development, his work puts everyday men, women, and children in touch with the innate arts and sciences that drive the unfolding of their lives.
To learn more, visit his website at UsersGuideToBeingHuman.com
Tom Merrill, PhD, and Bobbie Sandoz-Merrill, MSW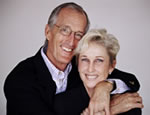 Tom Merrill, PhD, is a community leader, author, consultant and professional speaker with a full-time clinical and forensic private practice centering on marital and family therapy. He is a past president of the Hawaii Psychological Association, and is among the select number of psychologists elected to the National Academies of Practice as a distinguished practitioner of psychology.
Bobbie Sandoz-Merrill, MSW, is an internationally recognized writer and community leader with a diverse career that includes an active counseling and consulting practice. Together, the Merrills write a weekly relationships column for the Atlanta Journal-Constitution that receives world wide syndication through the New York Times/Cox News List.
Robert McDowell & William L. Simon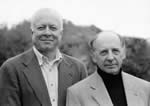 Robert McDowell is a key Microsoft VP with more than 35 years of experience in the information technology industry. Hand picked by Bill Gates to join the company 13 years ago, he deals with many of the company's largest and most critical clients, showing them how to integrate IT into their corporate structure.
McDowell is the author of several articles on the impact of information technology, and is the author of the book Driving Digital, also with William Simon, which focuses on how companies can take advantage of the e-business era.
More information about Robert McDowell is available at http://www.microsoft.com/presspass/exec/bmcdowell/
William L. Simon is the author of more than a dozen books, including The Art of Deception, High Velocity Leadership and On the Firing Line. He is also an accomplished screenwriter.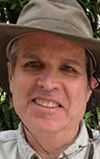 Roy Morrison
ROY MORRISON is a writer and energy consultant with over thirty years of diverse experience. He has extensive experience in energy effi­ciency work, performing energy audits and technical assistance analysis for business, institutional, and government clients. He was the author of the first law in the nation for municipal aggregation for retail electric competition. He also founded the New Hampshire Consumers Utility Cooperative that was the first seller of competitive electricity in New Hampshire. He was a founding staff member of the University of New Hampshire Energy Office.

He is currently working on building solar farms in several states with a focus on using rooftops and marginal and contaminated land to be restored for productive energy use. He pursues a variety of sustainability initiatives, including zero carbon planning and greenhouse gas mitiga­tion and adaptation planning for New England towns and cities.

Mehrad Nazari, PhD, MBA


For thirty years Dr. Mehrad Nazari has successfully merged the business, academia, and spiritual worlds to become an award-winning business leader in Southern California, professor of International Business Negotiation, and highly regarded meditation and yoga teacher. He holds a PhD in Leadership and Human Behavior and an MBA, and he has been guided by some of the great spiritual masters of our time. He is the founder of Enlightened Negotiation™, a consulting and training organization dedicated to transforming the way the world interacts and negotiates.
Rcik Outzen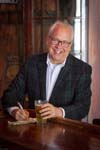 Rick Outzen is the publisher and owner of Pensacola Inweekly, an alt-weekly newspaper that published its first issue on July 1, 1999. Six years later, he launched his blog, aptly named "Rick's Blog," that quickly became among the most influential blogs in the state of Florida. His reporting on the Billings murders, a double-homicide that garnered national attention, for The Daily Beast garnered the attention of the New York Times, that profiled him and his blog. He was also featured on Dateline NBC's segment on the murders, "No Safe Place." Rick also covered the BP oil spill for The Daily Beast, earning international attention for unraveling the oil company's spin on the disaster. He was interviewed by MSNBC, CNN, CBC-TV and Al Jazeera English. He was the first reporter kicked out a BP meeting, and his newspaper was the only publication on the Gulf Coast that refused to take any advertising from the British oil giant. He was a finalist for the Sunshine State Awards for investigative reporting for his coverage of the failed turnaround effort of a middle school in the Escambia County Public School District. Since 2003, Rick has been a regular contributor to "Ring of Fire Radio," a radio show created by Robert Kennedy, Jr. and Mike Papantonio. The show originally was broadcast on Air America and is currently nationally syndicated. In 2014, he self-published a digital book on his "Outtakes" columns: "I'm That Guy: Collected Columns of a Southern Journalist." Rick grew up in the Mississippi Delta and graduated from the University of Mississippi, Magna Cum Laude. He was elected student body president and named to the school's student hall of fame. He and his family have lived in the Pensacola, Fla. area since 1982.
Mike Papantonio


Mike Papantonio is a senior partner of Levin Papantonio. It is one of the largest plaintiffs' law firms in America, and has handled thousands of mass tort cases throughout the nation including pharmaceutical drug litigation, tobacco litigation, and securities fraud actions. "Pap" has received dozens of multimillion-dollar verdicts on behalf of victims of corporate corruption. Mike Papantonio is one of the youngest attorneys to have been inducted into the Trial Lawyer Hall of Fame. In 2012, he became President of the National Trial Lawyers Association, the largest trial lawyer organization in America. For his trial work on behalf of consumers, Pap has received some of the most prestigious awards reserved by the Public Justice Foundation, The American Association for Justice, and the National Trial Lawyers Association. Papantonio hosts the nationally syndicated radio show "Ring of Fire" along with Robert F. Kennedy, Jr., and Sam Seder. In addition to the radio program, he also hosts "Ring of Fire" when it airs on the Free Speech TV network. Pap has conducted hundreds of recorded interviews with guests including Dan Rather, Helen Thomas, Howard Zinn, Arianna Huffington, Mary Chapin Carpenter, Bernie Sanders, David Crosby, Merle Haggard, Morgan Spurlock, John Edwards, Bill Moyers, Rickie Lee Jones, Alanis Morissette, Pete Seeger, Jackson Browne, Chuck D from Public Enemy, Henry Rollins, and Ted Sorensen.
Rajiv Parti, M.D.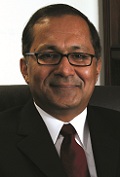 Rajiv Parti, M.D. has over thirty years' experience as a pain management specialist. He worked as Chief of Anesthesiology at Bakersfield Heart Hospital before establishing the Pain Management Institute of California. When faced with life-threatening illnesses Dr. Raj discovered alternative holistic approaches such as Ayurveda, yoga, and meditation, and formed his principles of wellness based on Eastern spiritual practices to tackle stress, addiction, chronic pain, and depression. The author is actively in dialogue with many top medical professionals at Harvard, Berkeley, and UCSD.
Barb Pitcock


Barb Pitcock is an internationally sought after speaker, author of many CD training sets and the newly published book, NO GUTS, NO STORY. Barb's story of going from financial disaster to a self-made multi-millionaire has given many people the belief that "they too can succeed." Barb knows from experience what it takes to become successful, and has overcome so many adversities that anyone in the audience can relate to her stories. But her real passion has always been one of helping others find success and happiness in all areas of their lives. Barb Pitcock is not only a leader in the field of sales, but a coach in the game of LIFE.
Vivian R. Probst
Ruth Theobald-Probst (pen name Vivian) is an author and entrepreneur, whose first novel, Death by Roses, explores her fascination with the comedic side of worldly and otherworldly events. Ruth has been writing fiction for the past 14 years, during which time she also has built a successful national consulting practice. Her company provides training to major investment firms that work in the affordable-housing industry.
Swami Ramananda
[BIO NOT AVAILABLE]
Rabbi Aaron Raskin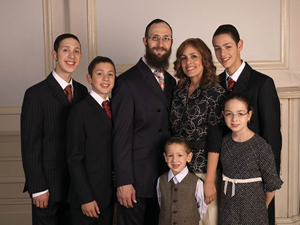 Aaron L. Raskin comes from a long line of prominent rabbis. His grandfather, Rabbi Jacob J. Hecht, was the Lubavitcher Rebbe's official translator.
Rabbi Raskin came to Brooklyn Heights in September of '88, where he co-founded B'nai Avraham. As its spiritual leader and emissary of the Lubavitcher Rebbe, he inspires his congregation, which includes prominent business and community leaders, with ethics and spiritual guidance.
Rabbi Raskin has published a series of 200 audiotapes on a wide range of topics. He is also the author of Letters of Light. He, his wife Shternie, and their five children live in Brooklyn Heights.
Kelly Rasmussen


Kelly R. Rasmussen began her career as a 911 dispatcher in 1986 and rose through the ranks to achieve her goal of becoming a 911 center director. Kelly's passion, knowledge and experience in all roles in the 911 center aided her in co-founding Success Communications, Inc., the premier public safety training company in North America.
Rasmussen uses her unique training experience combined with years of formal learning (she is near completion of her PhD in Public Safety Leadership) to inform, educate, and empower women. Having struggled throughout her early years as a victim of abuse, Kelly quickly adapted her own survival skills and sense of humor and compassion to save and guide her own life as a child. She applied those same skills to use her words to save lives during her career in 911 emergency dispatch.
Because she understands people at their core and assists others to survive and overcome life-altering struggles, Kelly is recognized as a Powerful, Confident, and Determined, Leader and Speaker.
Her training company gained notoriety from the cable news show Inside Business, which led to the airing of several episodes featuring Ms. Rasmussen and her company on Fox News, MSNBC, and CNN that demonstrate her "unique" ways of training.
Now Kelly is invited to speak all over the United States and Canada on topics such as Self-Esteem, Conflict Management (imagine the 911 calls), Power, Proximity and Physical Cues in the Workplace and Knowledge is Power. Because of these sessions, Kelly was featured in the Emergency Number Professional Magazine for promoting women who want to advance in leadership roles.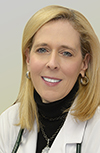 Mary Ellen Renna
Mary Ellen Renna, MD, FAAP, started her career after graduating from New York University School of Medicine in 1986. She is board certified in pediatrics and also carries a certification as a Physician Nutrition Specialist. She has spent her career in private practice and has devoted her life to the well-being of children.
She is regularly called upon to appear on television as a medical expert on various pediatric topics. Appearances include The Today Show, Fox & Friends, WPIX's morning show, Good Day New York, and Long Island Talks.
Dr. Renna has published two books, Growing Up Healthy the Next Generation Way and Medical Truths Revealed. She has authored many arti­cles on pediatric medicine and was a regular contributor to Woodbury Magazine.

Don Roth
Donald Lloyd Roth is an author on a mission to make up for far too many lost years of not writing. Commissioned as an officer in the U.S. Navy on the day he graduated from New York's Columbia College he has indeed seen the world, as a Navy officer, corporate attorney and entrepreneurial businessman. And many of mankind's cataclysmic events have happened just before his arrival at a scene or immediately following his departure.
To name a few, his Navy career included support of the Red Sea patrol during the Suez Canal closing, and being present at the turning point of the Cuban Revolution. He was in charge of a business providing computer services to the Shah of Iran during the tumultuous years preceding that Revolution. He took a ride on the Paris subway on a day it was the victim of a terrorist bombing. Similarly, his visit to a Shook in Tel Aviv was followed in short order by a suicide bomber, and within the same week there was a bombing in London at a place he had just visited. He spent part of the week preceding 9/11 at the Marriott Hotel across the street from the World Trade Center, and was scheduled to fly back there from Washington, D.C. for a lunch meeting on the day of the 9/11 attack.
Don, who is also a graduate of the NYU School of Law, and holds an MBA from The Wharton School, waited to begin writing until he had retired from most, but not all of his varied business activities. He still maintains an active real estate license from the State of Delaware.
When asked what sparked his interest in The Cuban Revolution he answers; "Let's just say I was there in the neighborhood when it happened."
Lucinda Ruh


Lucinda Ruh is one of the most admired and creative skaters in the world. Her record is impressive: two-time National Champion, two-time World Bronze Medalist, and Guinness Book of Records Holder for the longest spin on ice. Always a trendsetter and pushing the limits, from making the unitard a fashion statement to spinning forever in the most unique positions, Lucinda always told a story the minute she stepped on the ice. Dubbed the Queen of Spin, Lucinda made her mark on skating design by creating over 20 different spin positions over the course of her career putting her name in history forever.
Charles Sauer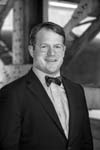 Charles Sauer is an economist and policy specialist. He has spent time on Capitol Hill working for the Chairman of the Finance Committee; he has worked for a Governor on tax, immigration, and labor issues; and was Deputy Legislative Director for an academic think tank focusing on tax, finance, and healthcare. On the Hill he is known for developing free market solutions and effective legislative coalitions. Charles runs the Market Institute, is a founder of the Savings and Retirement Foundation, Co-Director of the Inventor's Project, and host of the Prosperity Caucus. Charles is a Weekly Standard contributor and has written for Forbes, Investor's Business Daily, Entpreneur.com, The Washington Times, The Daily Caller, and numerous other publications. Additionally, Charles Sauer appears weekly on both One America News as well as the Big Picture with Thom Hartmann.
Danny Schechter
Danny Schechter is a television producer and independent filmmaker who often writes and speaks about media issues. An Emmy Award-winning veteran of ABC News and a member of the start-up team at CNN, Danny is the Executive Editor and blogger-in-chief of Mediachannel.org, the world's largest online media issues network. He is also cofounder and executive producer of Globalvision, a New York-based television and film production company now in its 18th year.
Debra Schildhouse


Debra Schildhouse is a certified practitioner of Bio-TouchTM, and has been a volunteer staff member at the Bio-Touch Center in Tucson, Arizona for over five years. She is also a member of the Board of Directors of the International Foundation of Bio-Magnetics (IFBM), which is the educational arm of the Bio-Touch organization. She writes articles, newsletters, and website content for IFBM.
In addition to writing, Debra enjoys reading, baking, listening to classical music, and spending time with her family.
Gerhard Schrauzer
Dr. Schrauzer is Professor Emeritus (UCSD), researcher, inventor, and author. He is the Director of the San Diego-based Biological Trace Element Research Institute. Gerhard N. Schrauzer studied chemistry at the University of Munich, where he received Ph.D. degree with summa cum laude in 1956 and became a member of its Science Faculty in 1963. He came to the United States in 1964 and in 1966 accepted a position as Full Professor at the University of California, San Diego.
Peter Seidel
Peter Seidel (MS Ill. Inst. of Technology) was a student of Mies van der Rohe and planner L. Hilberseimer, and has taught at universities across the globe. A systems oriented environmental planner and architect, he is a widely published author on environmentally friendly buildings and sustainable community planning.
Bruno Serato


In 1987, Italian immigrant Bruno Serato moved to Orange County, Ca. and took over the ownership of the fine dining restaurant, which now features steak and seafood with a Northern Italian cuisine. His award-winning excellence and signature entrees befit the establishment, and has been hailed as bringing fine dining to Orange County. Anaheim White House Restaurant, and his philosophy is simple: to treat each and every one of his patrons as a distinguished guest in his home. Simple as it may be, Anaheim's once "hidden treasure" is now recognized worldwide, and is now a "home" to many. In 2005, Bruno and his mother, Caterina, visited the Boys and Girls Club of Anaheim, where his mother noticed that there was a 6-year old boy eating potato chips for dinner, because his family couldn't afford a proper meal. Caterina insisted that Bruno make some pasta for the child. They soon realized that there were many more of these hungry 'motel children', so Bruno begun making pasta for 72 children, 5 nights a week. The Caterina's Club now feeds thousands of hungry children every day in Orange County.
Rajesh Setty
An entrepreneur, business leader, and acclaimed author, Rajesh Setty wrote his first novel at the age of nine, was published by the age of 13, and had a total of six titles published by the time he reached the age of 16—four novels, one collection of poems, and one book on mathematics. After a nearly 20 year break—during which time he has managed people and projects around the globe, focusing mostly on wholesale management, customer relationship management, and e-business—Setty decided to write Beyond Code.
In late 2000, Rajesh co-founded CIGNEX Technologies, Inc. (www.cignex.com), an IT solutions firm, and served as its President and CEO until May of 2005. Over the course of his tenure as CEO, CIGNEX showed an average year over year company growth of 300%. He continues to serve as the Chairman and Chief Evangelist of CIGNEX, and speaks regularly at events and conferences on topics such as Open Source, innovation, and leadership.
Rajesh lives with his wife Kavitha and son Sumukh in Santa Clara, California.
Hari Sharma, MD, Rama K. Mishra, GAMS, James G. Meade, PhD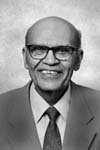 Hari Sharma, MD, a Western physician with an impressive list of titles, is in reality a game changer. A reality changer. For instance, his book on cancer is not simply "Cancer Prevention"; it is The Answer to Cancer. That is, he is looking to revolutionize and reform the approach to cancer as a whole, not just chip away at it. His other book on disease is not just "Some Effective Approaches to a Tough Problem." It is Freedom from Disease. Dr. Sharma's career represents a synthesis of the modern-day knowledge of Western medicine and the ancient knowledge of the natural, comprehensive Vedic system of health care. He has extensively studied, practiced, and researched both systems. In addition, Dr. Sharma has studied under many spiritual teachers and has extensive knowledge of the Vedas and various spiritual practices. He had the honor of being named Fellow of the National Academy of Ayurveda by the Ministry of Health and Family Welfare, Government of India. Dr. Sharma is Professor Emeritus and former Director of the Division of Cancer Prevention and Natural Products Research in the Department of Pathology, College of Medicine, at The Ohio State University in Columbus, Ohio. He is a diplomate of the American Board of Integrative Holistic Medicine and the American Board of Pathology, a Fellow of the American College of Nutrition and Emeritus Fellow of the Royal College of Physicians and Surgeons of Canada, and a member of various national and international professional societies. Dr. Sharma is past Chair of the Integrated Medicine Committee of National AAPI (American Association of Physicians of Indian Origin). He has been practicing Ayurveda at The Ohio State University Integrative Medicine clinic since its inception in 2005. Dr. Sharma is a frequent lecturer at conferences worldwide. He has published over 150 research articles and authored/coauthored five books related to Ayurveda, including Ayurvedic Healing and Awakening Nature's Healing Intelligence.
Dr. Rama K. Mishra is a traditional Ayurvedic physician (Vaidya). He has been in private practice in the United States since 1974, and maintains offices on both coasts.

James G. Meade, PhD, is a veteran of numerous skirmishes to transform human life on earth, including the rise of software as our everyday reality and, on the consciousness front, the practice of meditation and related complementary-medicine technologies. He championed several emerging technologies for companies like Microsoft and IBM and was one of the first authors in the ground-breaking Dummies series (which brought right-brained thinking into left-brained computer and business writing). Meade collaborated with Dr. Sharma on The Answer to Cancer, which became a word-of-mouth sensation passed hand to hand by those who have read it. "It makes all that technical material digestible, even fun," readers have said, often devouring the 220-page book in one sitting. A literary man with a technical bent, Meade has published thirty previous books and sold more than 750,000 copies around the world. His The Human Resources Software Handbook, published with leading business publisher John Wiley Publishing, helped companies ease from tracking employees on spreadsheets to doing so on the web with multipurpose software. He has published five titles in the Dummies series, one of the best known and most successful book series of all time. But resolving the human condition has been his quest, and he has taught meditation to thousands of people across the United States and in Hong Kong, Nepal, Jamaica, Hungary, and Tanzania. A sought-after speaker, he just completed a tour in Asia that took him to Hong Kong, Viet Nam, Cambodia, and Thailand. His PhD is in English, from Northwestern University "with distinguished commendation." He attended graduate school on an NDEA Fellowship. A journalist at heart, he has been a columnist for several publications, including "Information Week."
Arynne Simon, PhD
For over 21 years Dr. Arynne Simon has provided seminars and one-to-one training on a wide range of subjects in the areas of leadership, sales, strategy, customer support, service and satisfaction, problem-solving, communications for managers and trainers, public speaking and leadership development. Her methods have positively influenced such luminaries as Steve Wozniak of Apple Computer (who was kind enough to write the foreword for her book Playing Life from Center Court) and Gary Moore of Cisco Systems. She has even coached members of the British parliament!
Her "Simon Says" cassette series on inter-personal problem solving techniques, upon which her book is based, has been a consistent best-seller for over 15 years. Tapes and other materials are available from www.arynne.com.
Blair Singer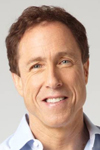 Blair Singer is the acclaimed author of SalesDogs and The ABC's of Building a Business Team That Wins and one of personal finance legend Robert Kiyosaki's Rich Dads Advisors. As a trainer, coach, and teacher he has worked with hundreds of thousands of individuals and organizations in over 20 countries helping them increase their income and wealth through "Little Voice" management and skill training in the real work of sales, team, money and relationships.
A dynamic, in-demand public speaker, Singer has the unique ability to get people and organizations to shake up the status quo, change behaviors and achieve unprecedented results. Spanning 20 countries on five continents his clients range from Fortune 500 companies like Singapore Airlines, Deutsche Bank, Redken, HSBC, IBM, CitiGroup, UPS Stores, Mrs. Fields Cookies, Dunkin' Donuts, United
Healthcare and Westin Hotels, to small business owners, entrepreneurs, sales teams and regular folks. He applies the same tried and true principals that work for big corporations to the Business of Everyday Life helping individuals that are hungry for greater success.
Simran Singh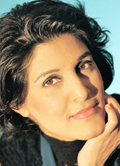 Simran Singh is a visionary, catalyst coach and "voice of the soul" and is the publisher of the Nautilus Book Award-winning 11:11 Magazine, the only magazine to have ever been given this distinguished honor. In addition, 11:11 Talk Radio hosted by Simran Singh, is the #1 rated program on the largest online radio network, Voice America 7th Wave.
Simran's passion and purpose entails providing resources, wisdom, and creative expression through vehicles that support the growth and evolution of consciousness on the planet. She assists individuals in making meaning out of the experiences in their lives, while providing focus upon the conversation begging to be had from the Universe, as a means of greater connection and self-realization.
Barry Sinrod
Barry Sinrod has been a respected leader in the marketing and research community for nearly 40 years, conducting surveys for many of the leading corporations, and The Hopelessly Partisan Guide to American Politicsis his 10th book. He currently writes a weekly column for the Boca Raton News and does speaking engagements and various media appearances as he is needed.
Statistics have always been an important part of Barry's life as evidenced by his marriage at age 20 to his love Shelly (also 20 at the time) for more than 43+ years. They went on to have a wonderful family which consists of daughter Jodey and her husband David who are nearing 20 years of marriage and 3 wonderful grandchildren, Alex, Cole and Jessie. Daughter Marlo is married to Jordan for nearly 15 years and they have given Barry and Shelly three more grandchildren Chase, Landon and Kylie. Son Blake will soon marry Julie who will join the family with her son Jake (13), who will become grandchild, lucky number 7 for the Sinrod's.
As a Floridian and ardent supporter of the Democratic Party he is hoping that statistics will fall his way in the upcoming elections. He does not know if his vote was counted in 2000 or 2004.
Marie White Small


A secret writer from a pragmatic blue-collar neighborhood, Marie White Small brings her skills as a florist, waitress, antiquarian bookseller, bookbinder, cook, and pie baker to the page. She studied at the Center for the Book Arts in NYC and was the founder and moderator of a community literary critique group, North Gotham Fiction Writers, for ten years.
Ms. Small is currently the writer-in-residence at a Vermont mountaintop writer's retreat. She has published short fiction in the anthology, Southshire Pepper-Pot (Lion's Mark Press, 2007). Stony Kill is her debut novel.

She and her family, along with two willful cats, live in Bennington, Vermont.

Lisa F. Smith


LISA SMITH IS A WRITER AND A LAWYER IN NEW YORK CITY. Sober for more than ten years, she is passionate about breaking the stigma of drug and alcohol addiction, particularly for professional women. Girl Walks Out of a Bar, the memoir of her descent into drug addiction and her subsequent recovery, was the winner of a book deal competition at When Words Count Retreat, a writers' retreat in Rochester, Vermont.

Lisa is an Expert Blogger at Addiction.com. Her writing also has been published on After Party Magazine. She is on the Board of Directors of the New York Writers Coalition and is a member of The Writers Room in Greenwich Village.

After attending Northwestern University, Lisa received a JD from Rutgers School of Law, where she served on the editorial board of the Rutgers Law Review.




Micah Solomon
Named the "new guru of customer service excellence" by the Financial Post, Micah Solomon is one of the world's leading authorities on customer service, the customer experience, hospitality, and company culture. He is a consultant, keynote speaker, trainer, and training designer specializing in these subjects as well as a best-selling author. His books have been translated into more than a half-dozen languages and are the recipients of multiple awards. Micah is a regular contributor to Forbes.com and has been featured in Inc. magazine, Bloomberg BusinessWeek, ABC, CBS, NBC, and the Harvard Business Review.




Jacquie Somerville
Jacquie Somerville isn't your typical motivator, author, or speaker. A born storyteller and a self-titled "normalphobe," she probably will shock you and make you laugh. Jacquie impacts her audiences by drawing on a lifetime of challenging and rewarding experiences—a lifetime of pushing the envelope, taking big risks and challenging the status quo. She's been married a few times, immigrated twice, been fat, slim, broke, rich, and followed her gut to a life of excitement, adventure, passion and purpose.

Maryann Ridini Spencer


Maryann Ridini Spencer is an award-winning screenwriter, producer, author, journalist, TV host, and president of Ridini Entertainment Corporation, a Content Creation, Public Relations/Marketing and TV & Film Production Company. A multi-scholarship winner, she received her degree in Communications from New York's Hofstra University and soon afterwards became a producer/writer for Cable News Network in Los Angeles, later serving as Senior Vice President at several Hollywood Studios and firms. A member of the Producers Guild of America and the Writers Guild West, Maryann has executive produced/produced movies and series for such networks as Showtime, SyFy, The Movie Channel, USA Networks, Time Warner Cable, and the foreign theatrical market, and is celebrated for co-producing/writing the teleplay for the Hallmark Hall of Fame CBS-TV World Premiere of "The Lost Valentine" (based on the novel by James Michael Pratt), starring Betty White and Jennifer Love Hewitt. Upon it's debut in 2011, the award-winning film won CBS-TV the night in ratings with over 15 million peopled tuning and became Hallmark Hall of Fame's highest rated film in four years. Now considered a Hallmark Classic, the film airs each year on the Hallmark Channel and is part of Hallmark's Gold Crown DVD Collector's Edition. Maryann is also the creator, writer, producer, and host of the award-winning healthy living TV cooking series (and cookbook), "Simply Delicious Living with Maryann®," which is broadcast on the PBS-TV station KVCR in Southern California, DirecTV, DishTV, and to a global audience on Roku, YouTube and Maryann's blog at www.SimplyDeliciousLiving.com. Throughout her career Maryann has worked as a freelance writer and/or contributing editor for such publications as Los Angeles Magazine, Palm Springs Life and Desert Magazine. Her "Simply Delicious Living" print and video column as well as the environmental news program she created, produces, writes and reports, "Sustainable Ventura News," is broadcast on local television in Ventura County, CA, and on the news and lifestyle pages at VenturaCountyStar.com. Maryann lives with her husband, Dr. Christopher Scott Spencer, between Southern California and Hawaii, where she is at work penning the screenplay and sequel book to "Lady in the Window." Visit her online at: www.maryannridinispencer.com.
Diane Spiegel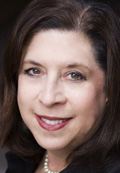 Diane Spiegel is a founding partner of The End Result Partnerships Inc. and is one of the nation's recognized leaders in corporate training and development. With more than twenty-five years of experience, Diane is an industry leader and innovator who created the firm's highly successful training methodology, Sage Leadership Tools. An organizational architect, Diane specializes in developing training plans that offer companies a strategic process to educate and develop their employees and provide the framework for cultural and organizational change.

Ken Strong
Ken Strong has worldwide recognition as an authority on the subject of caretakers for people with anxiety disorders. After recovery from his own panic attacks and depression, he became a support person for people with similar difficulties.

A resident of Victoria, British Columbia, Canada, Ken has served on educational curriculum advisory boards for both the B.C. provincial government and the Canadian federal government. Mr. Strong is a past president of the B.C. Science Teachers' Association and a past Honorary Curator of Herpetology of the Royal B.C. Provincial Museum. He maintains a website for those caring for individuals with anxiety disorders at http://pacificcoast.net/~kstrong/.

Barbara Summers
Barbara Summers is the relationship expert behind Next!Since launching her professional matchmaking business Healthy Professional Singles in 1986, Barbara has matched hundreds of couples into marriage.
Barbara also works as a relationship coach and leads seminars and workshops on topics such as how to keep a relationship hot, handling a divorce, and what is it you're looking for? She hosts yearly retreats to Canyon Ranch.
Barbara has proven media experience, particularly as a relationship expert taking live call-ins. She has been a guest on national and local television, such Good Morning San Diego, Fox 5 Morning News, and Channels 7 and 10 evening news, and was featured in an Emmy Award–winning documentary on Tiger (as in the professional baseball team) wives. Barbara also has extensive experience as a live radio show host, including the Bab Summers Show on WJBK and Singles Talk on KCEO, which was a popular listener call-in program about relationships.

Gyorgyi Szabo
Gyorgyi Szabo holds a PhD in sociology with a Summa Cum Laude awarded by the Sorbonne, the University of Paris; a mas­ter's degree in philosophy from Trinity St. David, University of Wales; and a bachelor's degree with honors from Birkbeck Col­lege, University of London. She is also a trained Reiki and Recon­nective Healing practitioner.

Dr. Szabo collaborated with Ervin Laszlo in preparing the annual Conferences of the World Cultural Forum in China and is a member of the Executive Committee of the Club of Buda­pest. Her papers and monographs have appeared inter alia in The Scientific and Medical Network Review, The Shift Net­work, and World Futures: The Journal of New Paradigm Research

Marilyn Tam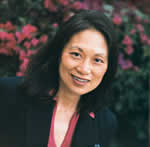 Marilyn Tam has had an extraordinarily diverse life, from her beginnings in a traditional Chinese family in Hong Kong to her meteoric rise through the executive ranks of the international business world to become an influential corporate leader, speaker, consultant, author and highly respected philanthropist.
Ms. Tam's background includes prominent executive roles at numerous world-class companies. She has served as CEO of Aveda, President of Reebok Apparel & Retail Group, and Vice President of Nike, May Department Stores, Britannia Sportswear and Miller's Outpost. Because of her extensive corporate experience, she is frequently asked to serve as a master of ceremonies or keynote speaker at business and non-profit events around the world.
More information about Marilyn Tam is available at http://www.howtousewhatyouvegot.com/.
Lauri Taylor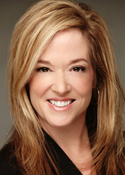 Lauri Taylor spent four years investigating her mother's murder in both the United States and Mexico, but before that she was a marketing and branding expert who worked with professional athletes and premium lifestyle brands. She worked with NBA professionals developing their unique brand identities through endorsement opportunities, speaking engagements, public appearances and philanthropicassociations. Her work in the field has also included event marketing and implementation, in which she partnered with corporate clients at major sporting events to increase brand awareness and consumer loyalty through advertising, media coverage and social opportunities for customers and employees. Lauri has lived with anxiety, depression and PTSD and has become an advocate for shameless communication about mental health and the stigma of mental illness. The Accidental Truth is her first book. Lauri is a graduate of SMU's Cox School of Business, holding a Bachelor of Business Administration degree, with a major in Marketing and a minor in Spanish. She lives in Orange County, California and is the mother of two grown children. She is a member of the SMU Alumni Association, the Cox School of Business Alumni Association, and the National Charity League.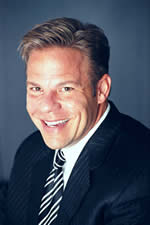 Charlie Thomas
Charlie Thomas is presently CEO of NISCO Solutions, a software company in the Washington, D.C. area. Prior to that, he served from 1993 to 2002 as founder, Chairman and CEO of Net2000 Communications, a regional telecom company that went on to out-perform corporate giants like Microsoft and Cisco Systems in terms of capital raised and time to IPO. Net2000 was named to Inc. magazine's "Inc. 500" as one of the fastest growing private companies in America in 1999, and was also named to Deloitte & Touche's "Fast 500" in 1998, 1999, and 2000, before the devastating telecom implosion in the opening years of this century.
Currently, Charlie serves on several corporate boards and is active in several charitable organizations, including Childhelp and the National Foundation for Teaching Entrepreneurship (NFTE). He is also a popular featured speaker at universities and industry events nation-wide. He is a National Association of Securities Dealers (NASD) registered representative (Series 7), and a graduate of the University of Virginia.
Gregg Thompson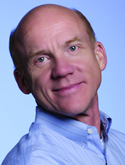 Gregg Thompson is a leadership development facilitator, coach, author, and speaker with a passion for developing the greatness in individuals and organizations. He holds a Master of Science degree in Organization Development from Pepperdine University in Malibu, California. Other popular books by Gregg include Unleashed! Expecting Greatness and Other Secrets of Coaching for Exceptional Performance and The Leadership Experience: From Individual Success to Organization Significance (co-author).
Gregg is the President of Bluepoint Leadership Development, a global force in the training, development and consulting arena. The firm is known for crafting and executing exceptional developmental experiences that transform how organizations approach and practice leadership.
Allan Topol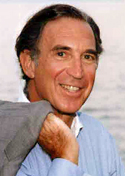 ALLAN TOPOL is the author of eleven novels of international intrigue. Two of them, Spy Dance and Enemy of My Enemy, were national best sellers. His novels have been translated into Japanese, Portuguese, and Hebrew. One was optioned and three are in development for movies.
In addition to his fiction writing, Allan Topol coauthored a two-volume legal treatise entitled Superfund Law and Procedure. He wrote a weekly column for Military.com and has published articles in numerous periodicals including the New York Times, Washington Post, and Yale Law Journal.
Topol studied chemistry at the Carnegie Institute of Technology and obtained a law degree from Yale University. As a partner in a major Washington law firm, he practices international environmental law. An avid wine collector and connoisseur, he has traveled extensively while researching dramatic locations for his novels.

Dean Torrence
Dean Ormsby Torrence is the cofounder and cowriter of songs for the hit duo Jan & Dean. Born in Los Angeles in 1940, Torrence helped pioneer the California Sound during the sixties with surf rock hits like "Surf City" and "Dead Man's Curve."

At the height of their career Jan & Dean had sixteen Top 40 hits, a total of twenty-six chart hits, and hosted and performed at the historic T.A.M.I. Show. They won six gold records, one Grammy plus numerous nominations, and appeared seventeen times on Dick Clark's American Bandstand.
Torrence cowrote the screenplay of Jan & Dean's story featured in the 1978 movie of the week, Deadman's Curve.

He also formed a successful graphic design studio after receiving a degree in advertising design from the school of Architecture and Fine Arts at the Univeristy of Southern California (USC). He is the designer of the logo for The American Music Awards as well as The Beach Boys logo and The Roxy logo.

Torrence lives in Huntington Beach, "Surf City," with his wife of thirty-four years and has two beautiful daughters, Katie, age 26, and Jillian, age 22. He continues to tour with his band, the Surf City Allstars.

Sadie Turner
Sadie Turner is a Los Angeles-based producer and writer originally from Brighton, England, who works in business development with several Hollywood entrepreneurs. She has various projects in development and also teaches yoga.

Alan Uke


Alan Uke(pronounced UK) is a San Diego businessman, entrepreneur and community leader. His insights and business skills have provided hundreds of jobs and revenues for the San Diego area for over 40 years. Alan Uke started his company, Underwater Kinetics, 41 years ago during his sophomore year at the University of California at San Diego. He holds over 40 patents and his SCUBA diving and industrial lighting products are now exported to over 80 countries. He has won the Entrepreneur of the Year Award for Consumer Products from Entrepreneur of the Year Institute. He is also a member of the World President's Organization (WPO).

Mariano Fernández Urresti
Born in Santander, the author has degrees in Geography and History, and is considered an expert on the revival of traditional culture. He works as a Cultural Advisor on the city council of Torrelavega, Cantabria, and has worked for various media outlets in the region. He directed and presented the program The Alchemist's Tower on Radiocadena Española and RNE Radio 5. For more than ten years, he has also been in charge of the Sunday El Cantábrico supplement to the newspaper Alerta dedicated to the study of UFOs. He belongs to the Third Phase Cultural Association and is author of the book Mysteries to Share, which is a compilation of lectures Urresti gave during the programs organized by Third Phase over the past 20 years. The Third Phase Cultural Association happens to be one of the most long-lived organizations dedicated to the analysis of enigmas and paranormal mysteries in Spanish history.
Urresti is the author of the books Mysteries to Share (2001), The Hidden Face of Jesus (Nowtilus 2002), The Templars and the Lost Word (2003), A Magical Journey Along Saint James' Path (2004).
Gary Vikan
Gary Vikan was Director of the Walters Art Museum in Baltimore from 1994 to 2013. Before com­ing to Baltimore, Vikan was Senior Associate at Harvard's Center for Byzantine Studies at Dumbarton Oaks in Washington, DC. A native of Minnesota, he received his BA from Carleton College and his PhD from Princeton University.
An internationally known medieval scholar, Vikan curated a number of critically acclaimed exhibitions at the Walters and led the contextual installations of the museum's collections. He enacted a number of import­ant changes, including the elimination of the museum's general admission fee and the provision of open access to all of its digital assets. Vikan has taught at Johns Hopkins University, Car­leton College, Goucher College, and at the Salzburg Global Seminar. From 2006 to 2011 Vikan had a weekly radio program on Baltimore's NPR affiliate called "Postcards from the Walters."
Vikan was appointed by President Clinton in 1999 to his Cul­tural Property Advisory Committee and was knighted by the French Minister of Culture in the Order of Arts and Letters in 2002. Vikan received Carleton College's Distinguished Achievement award in 2008; he received an honorary Doctor of Humane Letters degree from the Maryland Institute College of Art in 2010.
In 2013 he stepped down from the Walters directorship to write, lec­ture, and teach; to provide consulting services as Vikan Consulting LLC to cultural non-profits, collectors, and dealers; and to pursue projects at the intersection of the arts and sciences.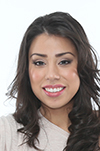 Alexandra Villarroel Abrego
Alexandra Villarroel Abrego is a trilingual certified life coach, author, international speaker, and businesswoman. Through her work, she teaches women how to unleash their true potential, gain real confidence in themselves, and find a balance between their personal and professional life so that they may finally live the life of their dreams. In 2012, Alexandra was chosen as the national role model for the Hooked on School High School Tour, an initiative of the Minis¬try of Immigration and Cultural Communities of Quebec, in collaboration with the Montreal Hooked on School organization. Besides her live seminars and appearances, she also has a very strong presence and following online. Through her weekly online show (AlexandraTV) broadcasted in English, Spanish, and French, she has reached over five million viewers in 134 countries around the world, and counting.

Jason Apollo Voss
Before retiring at age 35, Jason Apollo Voss was co-Portfolio Manager of the Davis Appreciation and Income Fund (DAIF), one of the nation's largest money-management firms and among the largest shareholders for several familiar brands. During his tenure he bested the NASDAQ, S&P 500 and DJIA by staggering percentages. Lipper Analytical Services named the Davis Appreciation and Income Fund a "Lipper Leader" and it was ranked number 1 in its investment category. The Fund was also a regular Morningstar "Analyst Pick."
Joel Wallach
Dr Wallach was born and raised in Missouri, attended the University of Missouri, where he received a Bachelor's degree in Science of Agriculture. Dr. Wallach 's research has resulted in the publication of more than 70 peer review and refereed journal articles in the fields of nutrition and pharmaceutical research, and he has made major contributions to eight multi-authored text and reference books on these subjects.
John W. Whitehead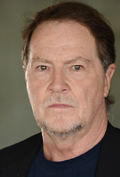 John W. Whitehead is an attorney and author who has written, debated, and practiced widely in the area of constitutional law and human rights. Whitehead's concern for the persecuted and oppressed led him, in 1982, to establish The Rutherford Institute, a nonprofit civil liberties and human rights organization whose international headquarters are located in Charlottesville, Virginia. His approach to civil liberties issues has earned him numerous accolades and accomplishments, including the Hungarian Medal of Freedom and the 2010 Milner S. Ball Lifetime Achievement Award for "[his] decades of difficult and important work, as well as [his] impeccable integrity in defending civil liberties for all."

Whitehead currently serves as the Institute's president and spokesperson, in addition to writing a weekly commentary that is posted on The Rutherford Institute's website (www.rutherford.org), as well being distributed to several hundred newspapers, and hosting a national public service radio campaign.

Noah Weinberg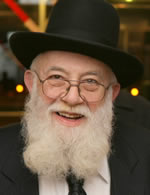 Noah Weinberg is a pioneering educator whose teachings emphasize maximizing true pleasure and success through meaningful activities. He is the internationally acclaimed founder and Dean of Aish HaTorah College of Jewish Studies in Jerusalem and Aish HaTorah International, a system of 35 outreach branches located on five continents in 25 major cities, with hundreds of thousands of members.
Rabbi Weinberg's audio series, "48 Ways to Wisdom," has inspired countless individuals across the world.
Cindy Wigglesworth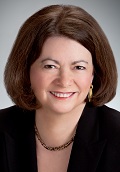 Cindy Wigglesworth is the President and Founder of Deep Change, Inc., a company dedicated to helping individuals and organizations integrate and access their Deep Intelligence®. With 20 years of experience in global HR management, she has been running her own successful business since 2000. She is the creator of the SQ21 Spiritual Intelligence self-assessment, the first competency-based spiritual intelligence assessment instrument. In addition to her many radio appearances, she has been a guest on the Oprah Winfrey Show and PBS television.
David and Deborah Woodsfellow


Dr. David Woodsfellow is one of the most experienced marriage therapists is the United States. His practice has been 100% exclusively couples therapy for twenty-four years. He has done 25,000 hours of couples therapy and helped more than 1,500 couples save their marriages. Over 3,200 of his colleagues have attended his professional workshops, over 600 have referred patients, and over 200 have pursued advanced training with him. Dr. Woodsfellow graduated from Harvard College magna cum laude. He received his Master of Education in Guidance and Counseling from Antioch New England. He received his Master of Arts in Counseling Psychology from the University of California Santa Barbara. He was awarded his Doctor of Philosophy in Clinical Psychology from Georgia State University. His clinical psychology internship was at the Neuropsychiatric Institute of the University of California Los Angeles Medical School. Dr. Woodsfellow is a Fellow of the Georgia Psychological Association, and a Member of the American Psychological Association. Together with his wife Deborah, Dr. Woodsfellow founded The Woodsfellow Institute for Couples Therapy, which is dedicated to helping couples save their marriages and helping therapists help couples. Married 20 years, Dr. Woodsfellow has one son and two grandchildren. He lives and practices with Deborah in Atlanta, Georgia.
Deborah Woodsfellow is a relationship coach with 25 years of professional experience helping people who are struggling with challenging moments in their lives. She is a credentialed member of the International Coaching Federation. Deborah served as wartime Navy Corpsman in San Diego, California and a Physician Assistant in Atlanta, Georgia. She was awarded her Master's in Public Health from Emory School of Public Health. Deborah blends her medical experience with her marital therapy training. Together with her husband, Deborah has co-presented couples workshops for 10 years and professional continuing education workshops for 15 years. She lives and practices in Atlanta, Georgia with David and her therapy dog, Gracie.
Steve Yastrow


In addition to Ditch the Pitch, Steve Yastrow is the author of We: The Ideal Customer Relationship and Brand Harmony. Steve is a former senior marketing executive with Hyatt Hotels and Resorts and the current president of Yastrow and Company.
As a consultant, speaker and writer, Steve helps people and organizations create powerful stories and communicate them in ways that build customer relationships and drive results. Steve's consulting clients include McDonald's Corporation, Kimpton Hotels & Restaurants, The Tom Peters Company, The Cayman Islands Department of Tourism, Jenny Craig International and Great Clips for Hair, among many others.
Steve lives in Deerfield, Illinois with his wife Arna, where they raised their three children, Nurit, Levi and Noah.
Stuart Zimmerman & Jared Rosen
Stuart Zimmerman has spent over 20 years in the securities industry, starting with Kidder, Peabody in the early 1980's. He went on to serve on the board of Next Level Communications, eventually founding his own investment firm, Zimco Advisors, in 1997. Stuart is currently Chairman and CEO of Inner Securities, Inc. (www.innersecurities.com), a privately held company dedicated to the redefinition of wealth.
Jared Rosen is a pioneer in the field of emotional and spiritual intelligence. Jared introduced Whole Self Management, a revolutionary training program used by executives in a variety of industries. He is the former CEO of Enchante, Inc., a children's emotional intelligence media company, and is a contributing author to several journal articles and books on the subject of business and emotions.
Both Stuart and Jared live with their wives and children in Northern California.
Thomas D. Zweifel, PhD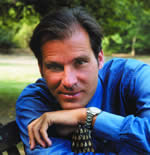 Thomas D. Zweifel is CEO of the Swiss Consulting Group (www.swissconsultinggroup.com), a firm specializing in cross-cultural management techniques. He is also a professor of leadership and cross-cultural management at New York's prestigious Columbia University.
Born in Paris, Thomas was educated in Switzerland, Germany and the United States, and is fluent in English, German, French and Italian. He holds a master's degree in international affairs from Columbia University and a PhD in international relations from New York University. Since 1984, Thomas has coached hundreds of leaders in Fortune 500 companies, governments and non-governmental organizations in Europe, India, Japan and the United States.
Rob Lebow & William L. Simon
Rob Lebow is founder and Chairman of the Lebow Company, Inc. and runs management training programs and seminars throughout North America. He has appeared in Inc., Fortune, Success, and Incentives magazines, to name a few. William L. Simon, is a bestselling author of business books and narrative non-fiction, has also written extensively for screen and television.